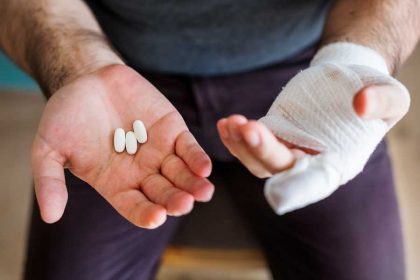 Delaware Attorney General Kathy Jennings has sued members of the Sackler family, owners of Purdue Pharma, over their alleged role in causing the state's ongoing opioid crisis, claiming that the family had directed a two-decade-long pattern of aggressive sales and misleading marketing campaigns to boost sales of the dangerous drugs.
The lawsuit, filed earlier this month in the Delaware Superior Court, was the latest in a broad attack against Purdue, maker of the powerful opioid Oxycontin, and the family that for decades has sat at its helm.
Purdue, along with other opioid manufactures, distributors and pharmacies, has been inundated with claims by states and municipalities that the firms underplayed their drug's potential for abuse and were negligent in selling and filling prescriptions for opioids.  Purdue filed for Chapter 11 bankruptcy on September 15 in an effort to shield itself and its owners from 2,500 state and federal lawsuits.
A Delaware Superior Court judge earlier this year allowed a suit against drugmakers Purdue and Endo Pharmaceuticals Inc. to proceed toward trial, but knocked out related claims that CVS Health Corporation and Walgreens Boots Alliance, Inc. had filled prescriptions that were not "for a legitimate medical purpose."
In the new suit, Jennings targeted Sackler family members individually, alleging that they themselves had been responsible for downplaying the risk of addiction to patients.
According to the lawsuit, Purdue issued marketing materials, starting in 1996, which stated that "addiction to opioids legitimately used in the management of pain is very rare," and that the company had trained salespeople to minimize the risk of addiction when discussing opioids with doctors, who were told that the risk of addiction was "less than one percent."
The suit alleges that when patients did begin to show signs of addiction, Purdue began to publicly push the idea that they were merely suffering from untreated pain requiring additional opioid prescriptions. The concept, called "pseudoaddiction," repeatedly appeared in Purdue's marketing materials, despite having no scientific basis, the complaint said.
According to the Delaware Department of Justice, the State lost 1,007 people to drug overdose deaths between 2014 and 2017 and recorded 400 opioid-related deaths in 2018 alone.
"The 'main driver' of such deaths was prescription and illicit opioids," the suit said.
In a press release accompanying the lawsuit's filing, Jennings said the Sacklers had "blood on their hands" as a result of their management of Purdue leading up to, and throughout, the crisis.
"We cannot bring back the loved ones, friends and neighbors who have been taken by the opioid crisis—but we can and must seek justice and accountability for the victims of the Sacklers' avarice, callousness and fraud," she said.
The Wall Street Journal reported on September 30 that five major drugmakers are participating in Purdue's bankruptcy case in a bid to reach a global settlement that would resolve claims against the firms. That effort, however, would require the approval of the Sackler family, as well as wide buy-in from attorneys general and municipalities that have sued the companies in state and federal courts.