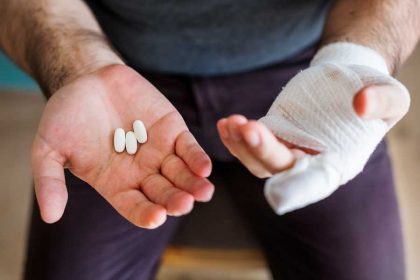 A judge in Ohio has cleared the way for the first federal trial against some of the nation's top pharmaceutical firms over their role in the opioid epidemic, rejecting key defenses the companies had offered in a bid to dismiss claims that they had caused the crisis.
In a September 3 ruling, U.S. District Judge Dan Polster of the Northern District of Ohio said that plaintiffs would be able to argue to a jury next month that more than a dozen opioid companies, including Johnson & Johnson, Purdue Pharma and McKesson Corp., used deceptive marketing practices to create a massive surge of powerful painkillers and that pharmacies and distributors did not do enough to stop it.
"Because plaintiffs have presented evidence that shows they have suffered the sort of injury that would be an expected consequence of the alleged wrongful conduct, plaintiffs have made a sufficient showing to withstand summary judgment on this issue," wrote Polster, who is overseeing about 2,000 opioid cases brought by states, counties and cities.
The ruling blocked the drugmakers from exiting the litigation at the summary judgment stage based on their defenses of causation and federal preemption. Instead, Polster said, the case should go before a federal jury during a trial, scheduled to begin Oct. 21 in Cleveland.
"Based on this evidence, a jury could reasonably conclude that the increases in prescription opioids proximately caused harm to plaintiffs," he said.
The outcome of next month's trial could spell disaster for some of the top U.S. pharmaceutical firms, which are facing increasing pressure to settle similar claims. Thousands of federal suits have been combined into multidistrict litigation before Polster, but states' attorneys general have filed their own lawsuits in state courts across the country, including in Delaware.
Last month, a state judge in Oklahoma ordered Johnson & Johnson to pay $572 million to help ease the crisis, which has led to a spike in addiction and health care costs associated with the drugs.
Purdue, which makes the drug OxyContin, has offered to pay between $10 and $12 million to settle claims at the heart of the lawsuits, in a deal that would convert the company to a public trust. According to reports, the Sackler family, which owns Purdue, would pay $3 billion and relinquish control of the company, converting it into a public trust totaling around $7 to $8 billion that would donate life-saving drugs and profits to states and municipalities.
Opioid distributors and pharmacies, like CVS Health Corp., Rite Aid Corp. and Walgreens Boots Alliance Inc., are also still on the hook under Polster's ruling.
"Given the massive increases in the supply of prescription opioids," he said, "combined with evidence that suggests there was a complete failure by defendants to maintain effective controls against diversion, a fact finder could reasonably infer that these failures were a substantial factor in producing the alleged harm suffered by plaintiffs."