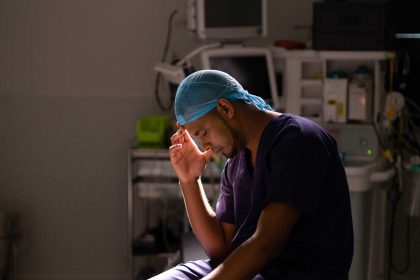 Studies estimate that medical errors are a leading cause of wrongful death in the United States.  Estimates of the number of patients who die each year due to medical malpractice vary, with one study reporting about 45,000 to 98,000 deaths annually in the United States, while another study reported a much higher estimate of 200,000 to 400,000 deaths each year.
Regardless of the precise number of patient deaths caused by medical malpractice, these studies support the conclusion that medical malpractice is a leading cause of wrongful death as well as serious permanent injuries to patients.  Indeed, one member of the medical profession has described medical errors as "rampant" within the medical community.
Unfortunately, studies also demonstrate that medical malpractice is very often not reported.  According to a study published in the International Journal of Preventative Medicine, medical errors present a serious public health problem that threatens the lives and safety of patients, and yet many barriers exist which prevent or discourage the reporting of medical errors.
These published studies, which typically rely upon sources and information from the medical profession, itself, suggest that many patients die each year, or suffer serious, debilitating personal injuries due to medical malpractice.  Yet the families of patients are often not informed about the malpractice, and the medical professionals are never held accountable.
Among the most common causes of medical malpractice claims are:
Diagnostic errors, including missed or delayed diagnoses.

See https://www.modernhealthcare.com/article/20180313/NEWS/180319965/diagnostic-errors-are-largest-contributor-to-medical-malpractice-claims, and https://coverys.com/PDFs/Coverys_Diagnostic_Accuracy_Report.aspx.  Murphy & Landon has successfully sued medical providers for a variety of diagnostic errors.

Surgical errors.

Murphy & Landon has successfully represented clients in cases involving surgical errors, including injuries caused during surgery to healthy organs and operations performed on the wrong organ or body part.

Medication errors, including prescriptions for opioid pain killers.

These cases include prescribing the wrong medication or prescribing too much medication.  One particular problem involves patients who are improperly prescribed opioid pain killers, or are given prescriptions for opioids in excessive amounts, either causing or contributing to addiction.  Murphy & Landon has brought successful litigation for the improper prescribing of opioids by a medical provider.

Infections.

Murphy & Landon has successfully sued medical providers for the failure to diagnose and treat infections timely and properly, including claims for wrongful death.
Murphy & Landon tries jury cases in each of Delaware's three counties.  The law firm' prominent case victories include:
$100 million jury verdict in Barba v. Boston Scientific Corporation, a products liability trial for the sale of transvaginal mesh products for gynecological surgery
$3.425 million jury verdict in McLeod v. Swier, a medical malpractice case
$2 million verdict in a medical malpractice jury trial for surgical error
$2.8 million jury verdict in Gates v. Texaco, a benzene chemical exposure case
$4.9 million recovery in Trujillo v. Lee, a workplace accident case
$5 million recovery in Crowhorn v. Nationwide, a case involving a car insurance dispute
$1.5 million jury verdict in a medical malpractice/wrongful death case
$1.5 million recovery in Kadow v. Marino, an auto accident case.
If you or a family member has been the victim of suspected medical malpractice, contact Murphy & Landon for a free consultation:  866-939-8100 or 302-472-8100.