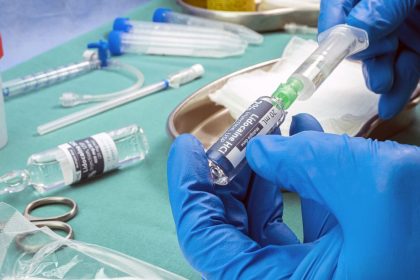 What is Medical Malpractice?
Medical Malpractice is a type of lawsuit where a person seeks justice for injury or death caused by a negligent medical provider.  A medical provider can be a doctor, surgeon, nurse, or other professional who cares for patients.  The case can be brought by, or on behalf of the injured person, their parent or the representative of their estate (in the case of a deceased person).
What is an Affidavit of Merit?
An Affidavit of Merit is required by statute in medical negligence cases.  It is a notarized statement signed by a medical professional whose qualifications meet the standards identified in the statute and who is considered to be an expert in his/her field.  The expert must acknowledge their qualifications and notify the court that they have reviewed the available records and determined that the complaint makes an actionable claim for medical malpractice.
What is the Standard of Care?
To prove a medical negligence case, the plaintiff must prove by a preponderance of the evidence that the medical professional deviated from the standard of care and the plaintiff was injured as a result.  The standard of care is a fact intensive standard imposed upon the medical professional that depends upon the type of procedure being performed, the environment in which it is being performed, and the professional's training and credentials, among other factors.  Medical experts testify to help a jury understand what the standard of care is, and whether there was a deviation from that standard.
What are Damages?
"Damages" is a broad legal term that includes all bodily, economic and emotional injuries that would not have occurred but for the professional's breach of the standard of care.
For example, in a case where a patient was supposed to have his left leg amputated, but instead the surgeon accidentally removed the right leg, the loss of use of his right leg would be injury that resulted from the surgeon's deviation.  The plaintiff may also be permitted to present evidence of medical bills incurred as a result of the wrongful amputation, the monetary cost of time out of work (lost wages), the cost of medical devices (such as prosthetics), the cost of anticipated future medical care related to the wrongful amputation, and any other costs incurred that are causally related to the deviation.  The plaintiff may also be permitted to present evidence of the human consequences he faced as a result of the wrongful amputation, including his experience in undergoing an unnecessary amputation surgery and its emotional effects.
When Should a Medical Negligence Case be Filed?
The best course of action is to consult an attorney as soon as you realize that you may have a claim.  The amount of time you have depends upon the age of the plaintiff and the type of claim being pursued.  Attorneys are Murphy & Landon will be happy to review the claims available based upon the facts presented and to advise you of the date by which you must file a lawsuit; or be forever barred from pursuing a claim.
To schedule a free, confidential consultation regarding any of your medical malpractice questions or concerns, contact Murphy & Landon at 302-472-8100 or call us toll free at 866-939-8100.
---
Este articulo es para educar a nuestro leyentes sobre casos de negligencia medica, incluyendo el estatuto aplicable de limitaciones, nivel de cuidado y danos.
Escrito Por Lauren A. Cirrinicione, Esq.
Traducido por Fidelia A. Xon
¿Qué Es Negligencia Médica?
La negligencia médica es un tipo de demanda en la que una persona busca justicia por lesiones o muerte causada por un proveedor médico negligente.  Un proveedor médico puede ser un médico, cirujano, enfermera(o) u otro profesional que cuide a los pacientes.  El caso puede ser presentado por, o en nombre de la persona lesionada, su padres o el representante de su patrimonio (en el caso de una persona fallecida).
¿Qué Es Una Declaración Jurada De Mérito?
Una Declaración Jurada De Mérito es requerida por los estatutos en casos de negligencia médica.  Es una declaración firmada ante notarios por un profesional médico cuyas cualificaciones cumplen con los estándares identificados en el estatuto y que se considera un experto en su campo.  El experto debe reconocer sus cualificaciones y notificar al tribunal que ha revisado los registros disponibles y determinó que la queja hace una reclamación procesable por negligencia médica.
¿Qué Es El Estándar De Cuidado?
Para probar un caso de negligencia médica, el demandante debe probar por una preponderancia de evidencia que el profesional médico se desvió del estándar de atención y el demandante resultó herido como resultado.  El estándar de atención es un estándar intensivo de hecho impuesto al profesional médico que depende del tipo de procedimiento que se realice, del entorno en el que se esté realizando, y de la formación y credenciales del profesional, entre otros factores.  Los expertos médicos testifican para ayudar a un jurado a entender cuál es el estándar de atención y si hubo una desviación de esa norma.
¿Qué Son Los Daños?
"Daños" es un término legal amplio que incluye todas las lesiones corporales, económicas y emocionales que ocurrieron por incumplimiento del estándar de atención del profesional.
Por ejemplo, en un caso en que se suponía que a un paciente se le amputaría la pierna izquierda, pero en su lugar el cirujano le amputo accidentalmente la pierna derecha, la pérdida de uso de su pierna derecha sería una lesión que resultó de la desviación del cirujano.  El demandante puede presente pruebas de facturas médicas incurridas como resultado de la amputación equivocada, el costo monetario del tiempo sin trabajo (salarios perdidos), el costo de los dispositivos médicos (como prótesis), el costos anticipados de atención médica relacionada con la amputación equivocada y cualquier otro costo incurrido que esté relacionado causalmente con la desviación.  Al demandante también se le puede permitir presentar pruebas de las consecuencias humanas que enfrentó como resultado de la amputación equivocada, incluyendo su experiencia en someterse a una cirugía de amputación innecesaria y sus efectos emocionales.
¿Cuándo Se Debe Presentar Un Caso De Negligencia Médica?
El mejor curso de acción es consultar a un abogado en cuanto se dé cuenta de que usted puede tener una reclamación.  La cantidad de tiempo que tiene depende de la edad del demandante y del tipo de reclamación que se persiga.  Los abogados de Murphy & Landon seran encantados de revisar las reclamaciones disponibles en base a los hechos presentados y de informarle de la fecha en que debe presentar una demanda; o que se le prohíba para siempre perseguir una reclamación.
Contáctanos para una consulta confidencial gratuita al 302-472-8100 o 866-939-8100 (llamada gratuita).  También puede contactarnos a través de nuestra página web:  https://www.msllaw.com/contact/