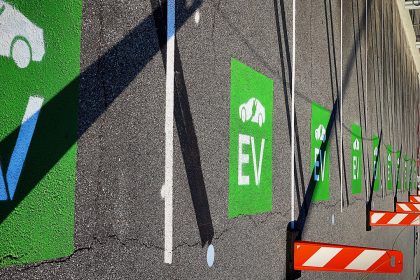 We are all beginning to "see" a lot more electric cars on our roads and we can expect that there will be many more in our future.  However, even if you can "see" them, you may not be able to "hear" them.
Encountering electric cars may require special attention in certain situations. Have you ever been in a parking lot, looked both ways and thought the coast was clear, only to have that quiet electric vehicle pull out of a parking space that you were totally unprepared for? There's no purr of an engine or mist from the muffler to warn you. We're likely to find that happening more and more.
Sometimes, there's a driver inside. At other times the vehicle is driverless, following the owner's direction to drive to their location. We'll need to get used to seeing such sights and staying alert to them.
After my hip replacement, my doctor's advice was to not get hit by a car.  Little did I realize how valuable that advice can be.
So be alert to, and wise about, your surroundings.  And remember that safety around cars will increasingly depend on us using all of our senses.
For a free consultation with a Murphy & Landon attorney, contact us at:  866-939-8100 or 302-472-8100.