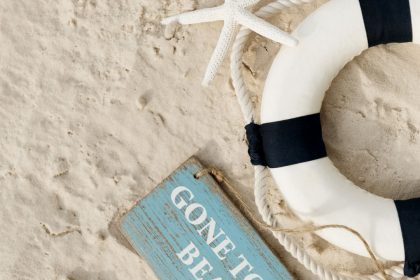 Summer is a great time to enjoy the sun and fun, but it can also present some hazards.  Following a few simple rules will help you get the most out of the season in a safe way.
Swimming Safety – On hot summer days, it's nice to take a cool refreshing dip in a pool, lake, or beach.  Always remember to be safe when doing so.  Keep a close eye on little ones who are not yet strong swimmers.  It may be helpful for them to use safety equipment, such as a lifejacket, or "floaties,"  and when using public facilities make sure to swim near a lifeguard.  Whether intending to swim or not, where water is nearby, Parents should always stay close to their young children, be aware of the surroundings, and keep an eye out for potential danger.
Teenagers at Work – Summer is the time for teenagers to take on temporary jobs while they are out of school.  It is also the highest time for injuries on the job.  The Center for Disease Control is promoting a program called #MySafeSummerJob to inform teenagers of their rights and responsibilities in the workforce. It also includes other smart tips. Check their website at MySafeSummerJob.com.
Heat – Heat Strokes and Heat Exhaustion are the top causes of unwanted hospital visits in the summer.   Whether spending the day at the park, pool or ocean, or enduring the heat while working outside,   remain hydrated by regularly drinking  fluids.  Remain cognizant of the effects of heat on others such as the elderly, children and pets, and take steps to cool off periodically.    Always pay attention to heat advisories while watching the nightly news so you can be prepared for the day ahead.
Sunburns – UV rays can burn skin in 15 minutes but damage may not be noticeable until hours later.    Even on cloudy days, UV rays can burn the skin.  It is recommended that you generously apply sunscreen when doing outside activities such as gardening or walking, and be mindful to wear a hat to protect your head..
Children's Activities – Summer, with its long days, creates many opportunities to play outside.  Equip children with helmets and other safety protection when riding bikes, skating and skateboarding; and remind them to stop to look both ways before following a getaway ball into the street.  Have your children play in plain view and at a safe distance from a responsible adult.
Food – 1 in 6 American get sick from eating contaminated food.  During the summer, we all enjoy BBQ grilling.  Once everyone is finished  eating, make sure the remaining food is disposed of appropriately.  Be careful not to leave food in the hot sun for too long.  If you like to grill with charcoal, pay attention to wind that might cause the fire to flare and make sure to have a bucket of water handy.  Keep the grill at a safe distance away from your home, deck and playing children.
Car – Taking a road trip is another favorite activity in the summer.  Always check your engine fluids, tire pressure, and brakes, and address other mechanical issues before heading out on the road.  Keep an emergency bag of supplies in case you have to pull over.  In these days, we tend to rely on electronic maps.  I suggest that you either research the roads online or take a backup paper map with you in case you don't have service or you lose your device.  Going on a day trip?  Make sure your kids are all buckled up.  And, upon arriving at your destination, double check for sleeping passengers before leaving your car.
Taking these simple precautions can help to make sure that you and your family stays safe as you experience the joys of summer.
For a complimentary consultation with an attorney at Murphy & Landon, contact us at 866-939-8100 or 302-472-8100.