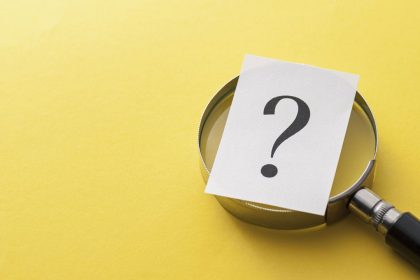 Choosing an attorney can be one of the more important things you do when you need representation in a case.  Because most of us only have a limited number of occasions in our lifetimes when we need an attorney to handle a case for us, it may be hard to know if you've made the right choice.  So, how do you go about making the best possible decision?
One of the first things to do is to look at is the type of case you have.  For example, if you've been charged with a criminal offense, looking for an attorney who specializes in criminal law may be your best choice.  If you're a plaintiff in a medical malpractice case, you should look for attorneys who regularly handle these types of cases.  If you're hurt in a car accident, finding an attorney who has experience in these kinds of cases may be important.
As much as possible, you should ask friends, family, or colleagues for lawyer recommendations based on people they trust or have worked with in the past.  If you know someone who has had a case similar to yours, that person may be able to give you a good sense of how they felt their case was handled.
Another possible resource for finding an attorney is the Legal HelpLink System run by Delaware Volunteer Legal Services. This referral service is designed for individuals who need an attorney for a civil case in Delaware and can afford to pay reasonable attorney fees. When you contact Legal HelpLink, you'll be referred to an attorney who is experienced in the needed practice area of the law. The attorneys who participate in the service have agreed to provide a half hour consultation in exchange for a small fee.
In today's world, most people turn to the internet to find things and that's true for finding an attorney as well.  You can start with an internet search of attorneys in your area who handle your type of case and begin to look at them individually.  Most attorneys and law firms have websites that describe their areas of practice and tell you a little about their attorneys and their cases. You can also typically see what resources each firm has.  If the firm is very small, are you comfortable that they have the resources to handle a large, complicated case? If the firm has a very large number of attorneys, do you feel as though your case will get the individual attention it needs?
The next step in finding an attorney you're comfortable with is to initiate a conversation.  Many attorneys will provide an initial free consultation. This is an opportunity to talk about your case and meet the attorney and staff you may be working with.  Was it easy to set up an appointment? How did that first conversation make you feel?  Were you listened to?  Did you feel as though you were given a realistic assessment of your case?  Were "next steps" clearly explained to you?
The relationship between an attorney and client is one of trust.  When hard decisions about your case have to be made, you have to have confidence that your attorney is giving you the best advice and that they have your best interests at heart.  Taking time to find an attorney you have confidence in is well worth the effort.
For a complimentary consultation with an attorney at Murphy & Landon, contact us at 866-939-8100 or 302-472-8100.