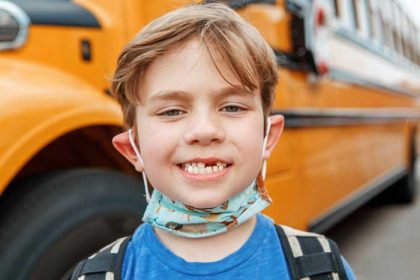 Times have been trying for all of us since March 2020.  However, we now face a special challenge – sending our kids back to school for the 2021-2022 school year.  The thought of letting our children go back into the school building is very scary if they were virtual and on Zoom throughout all of the 2020-2021 year.
Masks will be required, schools have a shortage of bus drivers, there are concerns about children riding on buses, and there is an uncertainty as to what the fall will bring.  The possibility of the dreaded quarantine due to an exposure is looming.
Now is the time for all of us as parents to do everything we can to keep our children safe and healthy.  Hand washing, hand sanitizing, and distancing should all be the norm by now.  But, it is important to get all of our children back into the classroom with their teachers and classmates in person.  We can do that if we all stay smart and vigilant when it comes to exposure/illness.
For a free consultation with a Murphy & Landon attorney, contact us at:  866-939-8100 or 302-472-8100.