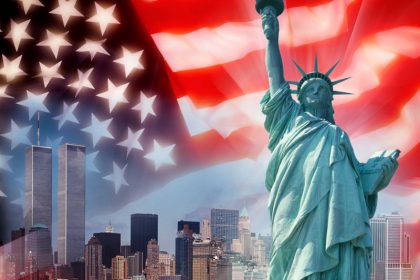 This year marks the 20th anniversary of the September 11th terror attacks in New York, Washington, D.C., and Shanksville, Pennsylvania. For those of us who remember that day, this anniversary causes us to think about that day and how it impacted, and continues to impact, our lives.
            Where were you on the day?
            What do you remember?
            What will you never forget?
            How have you changed?
Everyone has a story.  Everyone has something to say.  Everyone experienced loss on that fateful Tuesday morning – whether it was the loss of a loved one or the loss of our innocence and security. We, as a collective, experienced a loss that day. We survived.
Some even have survival guilt:
            Someone overslept and missed their flight.
            Someone's child wanted five more minutes of their time and they missed their train.
            Someone was in traffic on the way to work.
There are thousands upon thousands of 'What If…" statements out there.
Kids born after September 11, 2001, are being taught this as a history lesson and are tested on it. Think about that for a moment.
That day has, and forever will, had an impact on all of us. It changed our world in significant and subtle ways.
On September 11, 2021, please stop and look around. Be thankful, but never forget.
For a free consultation with a Murphy & Landon attorney, contact us at:  866-939-8100 or 302-472-8100.