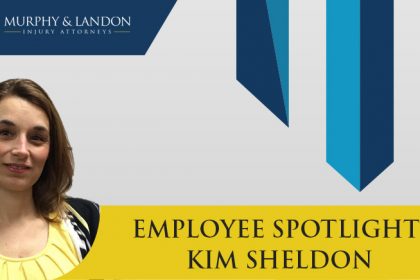 When you call, or come into our office, likely the first person who will greet you will be Kim Sheldon.  Kim is an indispensable part of the team here.  She could also be accurately described as the glue that holds us all together.  Since the pandemic began, Kim selflessly continued to come into the office daily, making sure that incoming mail is scanned and properly distributed to those of us working remotely; making sure that outgoing mail is sent; speaking with all callers and coordinating return calls, all while making sure that the office is running smoothly in all other respects.
When you come into the office, Kim is always there with a friendly smile and your choice of water, tea or coffee.  She will make you feel welcome as you wait for your meeting to begin.
Kim is a graduate of William Penn High School and worked at Wilmington Trust before leaving the workforce to raise her son.  When she decided to re-enter the workforce, she looked for a company where she could really care about the work she does and the people she works with.  She has found that here at Murphy & Landon, where she looks forward to serving the needs of our clients; she also occasionally comes out with the team to try new things – her favorite being axe throwing!
Kim is an animal lover who enjoys taking care of her four cats and feeding the backyard birds and squirrels.  Her best vacation days are spent gardening and sitting in a tree stand with her husband, Ray.
You can call Kim to set up a complimentary consultation with a Murphy & Landon attorney by contacting us at 866-939-8100 or 302-472-8100.