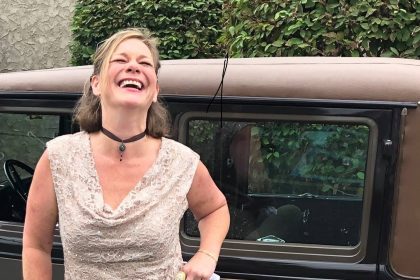 Dawn joined the Murphy & Landon team in 1998 and has been a loyal and valued part of the firm for 23 years.  She came to our firm with extensive administrative knowledge regarding the ins and outs surrounding a personal injury case from inception to resolution.
Following her graduation from Delcastle Technical High School's Business Program in 1989, she went to work as a file clerk at another Wilmington firm assisting various attorneys in several areas of practice with a heavy concentration on personal injury.  Dawn gained valuable on-the-job experience and knowledge, working her way through the ranks learning and taking in as much as possible from her mentors.  She also worked for the Office of Disciplinary Counsel learning about attorneys' ethical and financial dos and don'ts and compliance requirements.
Dawn works closely with attorney Roger Landon and paralegal Doug Hyde.  Dawn is the "gate keeper" for this team.  When she is not reeling from the latest startle or repeatedly shocking herself with office electronics, she is busy coordinating and scheduling meetings and depositions, transcribing and creating correspondence and legal documents addressed to attorneys, insurance companies, doctors, and judges.  She has been "up to her ears" in paper and clients' files alongside her best friend, Konica.  She promptly responds to clients' phone calls and emails, is always willing to answer questions regarding the status of your case, and will go above and beyond to help you with any concerns about your case.
Dawn was born and raised in Wilmington, Delaware.  She feels her greatest accomplishment has been raising her three beautiful daughters on her own.  She spends much of her free time in nature hiking, tubing, rock collecting, and relaxing with her family and two rescue dogs – 12-year old Remy the Doberman and 2-year old Teddy the Chihuahua.  Dawn delights every spring in getting her hands dirty in her flower gardens and maintaining her fishpond.