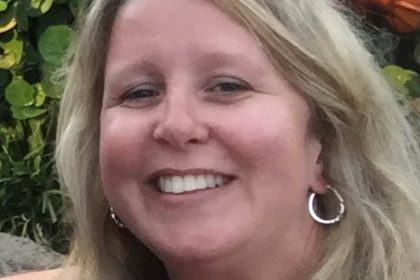 Heather Jones began working at Murphy Spadaro & Landon in November 2001.  She then went on to work with John Spadaro, where she had the role of being his sole employee and handling all tasks that were thrown her way.  She worked as the firm's paralegal, controller, and liaison with clients, court personnel, and vendors until John's recent retirement in April 2021.  Heather was then welcomed back to her work family at Murphy & Landon.
Prior to working for Murphy Spadaro & Landon, Heather attended Widener University's Legal Education Institute while working as a legal assistant to a small Delaware law firm.
Heather has resided in Smyrna for the last 15 years with her husband, Josh, children Logan and Kylie and her Yorkie, Gertie.  She is an avid Philadelphia sports fan and loves attending an Eagles, Phillies or Flyers game with her family.  She also enjoys cheering at her daughter's high school basketball games: "Go Eagles!"  And she loves relaxing by the pool with family and friends on summer days.
Heather is conscientious, dependable, deeply invested in her clients' interests, and a "team player" that all of the staff members and attorneys can rely on.  Heather has worked on numerous consumer class actions and bad faith insurance disputes.  She's reviewed and synthesized large document productions to identify critical evidence.  She's mastered complex legal concepts and procedural rules.  She's comforted clients who've lost their health, their homes, and in some cases their limbs or even their children.  And she's been instrumental in cases pending before state and federal courts across the nation, including the United States Supreme Court.
Heather looks forward to a challenge and will be a great asset to the firm!
For a complimentary consultation with an attorney at Murphy & Landon, contact us at 866-939-8100 or 302-472-8100.