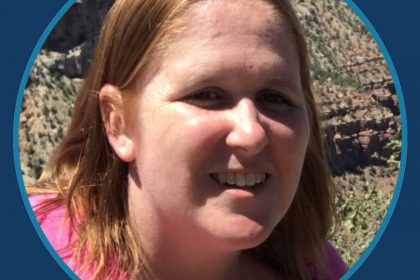 Dawn Williamson is a TOP NOTCH paralegal at Murphy & Landon.  She began her career as a file clerk in July 2002 while she was attending Delaware Technical and Community College studying Radiology.  Dawn enjoyed her work with the firm so much, she changed her major to Criminal Justice.  She continued her career at Murphy & Landon, eventually moving up to the role of Paralegal.
During her almost 19-year career with the Murphy & Landon, Dawn has assisted every attorney with their cases in numerous capacities as a paralegal. Currently, she predominantly works on Medical Malpractice, Personal Injury, and Motor Vehicle Accidents.
Dawn has a special place in her heart for her clients. She knows that pursuing litigation can sometimes be confusing and stressful.  To make that easier for her clients, she makes herself available to them whenever they need a "quick question" answered, or even just to listen when they need a friend or a shoulder.
Dawn isn't just someone who's there for her clients; she also makes herself available for everyone at the firm. When you have been a paralegal with the same firm for your entire career, your industry knowledge become invaluable. Everyone at Murphy and Landon relies on Dawn and she gladly accepts that additional 'job responsibility.'
When Dawn isn't working, she, her husband, and their 8-year-old daughter spoil their Black lab, Beauty, as much as they can. Dawn enjoys going for walks, watching movies, and reading.  Some of her favorite authors are Willow Rose, Mariah Stewart, and Linda Fairstein; either Mystery or Romance genres.  She also enjoys traveling to visit family and enjoys visiting local vineyards.
If you or a family member has any legal questions or needs, contact Murphy & Landon for a free consultation:  866-939-8100 or 302-472-8100.