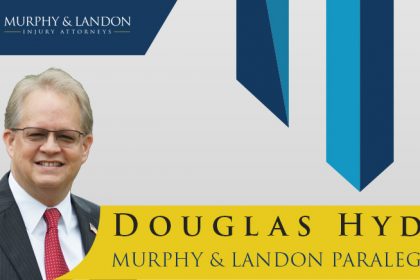 Doug joined the firm in 1994 and is both our longest-serving staff member (26+ years) and most experienced paralegal (32+ years.)He has been teamed up with Roger Landon for over 31 of those years, working primarily on cases involving personal injury, wrongful death, professional malpractice, violent crimes, abuse/neglect, defective products, and insurance disputes. In addition to his paralegal education, Doug has an extensive mechanical/technical background, including nine years as an aircraft technician with the USAF, which has paid dividends in certain types of cases, such as products liability, fires, electrocutions, construction site injuries, trench collapse, engineering errors, and excavation, soil compaction and de-watering mishaps.
Doug has been in the trenches on many large, complex, and unique cases. His responsibilities span the range of substantive legal work permitted a non-attorney practitioner. Doug has also developed particular skills in technical research, incident scene investigation, and skip-tracing of defendants and witnesses. He has a reputation in the legal community for being in the vanguard of the expansion of paralegal practice and the paralegal career field. In 2004, Doug passed the Paralegal Advanced Competency Exam, becoming only the eighth Delaware paralegal to earn the Registered Paralegal credential.
During a decade spent as a Director and Officer of the Delaware Paralegal Association, including two terms as its President, Doug had the opportunity to collaborate with local college and university paralegal degree and certificate programs on paralegal education, training, and career issues, including three years on the Board of Advisors to Widener University's Paralegal Studies and Legal Nurse Consulting programs. He also sat on the Delaware Bar Association's Committee on Legal Assistants. Doug was among a small team selected to consult directly with the Delaware Attorney General on utilization and practice issues for paralegals employed by the State. As President, Doug also oversaw DPA's technology modernization, but his crowning achievement was leading DPA through Its disassociation from a national federation of paralegal associations to which it had been tied for decades, transforming DPA into a fully financially and governmentally independent entity.
Doug is an avid year-round motorcyclist with well over a quarter of a million miles on the road, with side-hustles of motorcycle blogger/writer, website publisher, and product tester and reviewer. His motorcycle photography has appeared in electronic and print media, calendars, catalogs, and on rally event "swag." Doug's extensive experience in the motorcycling world also brings specialized Knowledge and a necessary perspective to the firm's motorcycle accident practice.
Except for time away in the military, Doug has spent his adult life residing in the City of Newark, where he is an engaged and politically-active citizen. For over 15 years, he was a member of a collective administration of a private Democratic Free School in Newark. Doug also volunteered with his son's Boy Scout troop for several years.
Doug and his wife of 38+ years, Pam, a Speech & Language Pathologist retired from the Delaware Autism Program, enjoy the beach, hiking, camping, bicycling, kayaking, domestic and international travel, history, BritComs, craft beer and wine, dining out, and reading. They're also fledgling birders and are endeavoring to learn the German language. Doug and Pam have two adult children, one of whom lives internationally, and the other who continues to reside in Delaware to study.
If you or a family member would like to consult with an attorney on a legal matter, contact Murphy & Landon for a free consultation: 866-939-8100 or 302-472-8100.