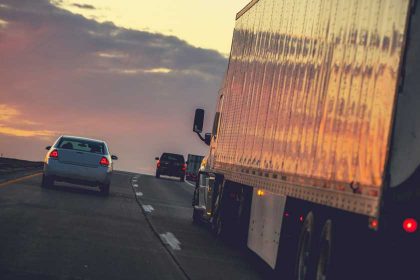 A Texas personal injury firm announced that it had reached an unprecedented $140 million settlement in the case of a driver who was paralyzed from the neck down in a 2017 collision with an 18-wheel truck.
According to the firm Goudarzi & Young, the settlement, reached on behalf of a 39-year-old driver, was the largest for a single-plaintiff case in the history of the American legal system.
The crash happened on a stretch of Highway 259, near Ore City in the Northeastern part of the state.
Local media reports said the firm presented evidence that the driver of the 18-wheeler had been involved in multiple crashes before the one that left the Gilmer, Texas man a quadriplegic. The attorneys said that the truck driver had also violated state and federal regulations for trucking companies and drivers.
According to the Insurance Institute for Highway Safety (IIHS), 4,102 people died in large truck crashes in 2017. Passenger-vehicle occupants accounted for 68% of those deaths, while just 17% were occupants of large trucks. About 14% of victims were pedestrians, cyclists or motorcyclists.
The majority of fatal crashes occur either on interstates, freeways, or on other major roads.
IIHS says that the total number of people who die in large-truck collisions is up nearly 30% from 2009, when deaths hit an all-time low. The number of truck occupants to die in crashes is far outpacing that number, having increased 52% from that same year.
According to IIHS, large trucks weigh up to 30 times more than most passenger vehicles and can take 20-40%  longer to stop, depending on weather and road conditions.
Driver fatigue is also a known crash risk. Federal hours-of-service regulations allow drivers of large trucks to drive up to 11 hours at a stretch; however, surveys indicate that many drivers violate the regulations and work longer than permitted.
Brent Goudarzi, who represented the Texas plaintiff, said that even a small impact with an 18-wheeler or other large truck could potentially prove deadly.  He and other personal injury attorneys urge caution for drivers when maneuvering around trucks because it is never known how the truck has been maintained or whether the operator is fatigued or intoxicated.
The firm said that a portion of the settlement proceeds will be dedicated to education programs for drivers in the trucking industry.