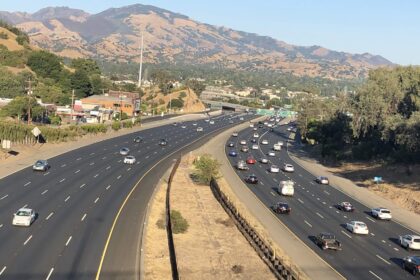 Wilmington, DE (June 25, 2022) — Delaware State Police are investigating a fatal motor vehicle collision that occurred in the Wilmington area on Friday morning.
According to sources, the Delaware State Police are currently investigating a fatal auto accident that occurred in the area of Wilmington Friday morning. 
Yesterday, June 24, 2022, around midnight, a silver 2008 Lincoln MKZ was headed northbound on Interstate 495 towards Exit 1 for US Business Route 13. The driver of the Lincoln then stopped and pulled onto the right shoulder for an unknown reason. The driver then exited his vehicle and proceeded to stand on I-495. 
While this was happening, a blue 2017 Honda Accord was heading northbound on I-495 as well. The Accord reportedly crossed over the white shoulder which caused its front right corner to strike the rear left corner of the Lincoln, which was still stopped. The Lincoln spun around in a clockwise direction until it hit the guardrail on the east side of the road, which is where it finally stopped.
The Honda flipped over and landed on its roof, and continued to slide northbound before finally coming to a stop on the interstate. The Lincoln driver was also hit during this time by one of the two vehicles as he stood on the highway.
The owner of the Lincoln, who was struck, suffered critical injuries. He was promptly taken to an area hospital where he later succumbed to his injuries. The passenger of the Lincoln was restrained properly and treated for minor injuries.
The driver of the Honda was not restrained properly and was taken to a local hospital to be treated for serious injuries.
The victims have not yet been identified and no other injuries have been reported. I-495 northbound experienced closures for about five hours until the crash was finally investigated and cleared.
Our thoughts are with the family and loved ones of the victims and we wish everyone involved the best moving forward.
Wrongful Death Accidents in Wilmington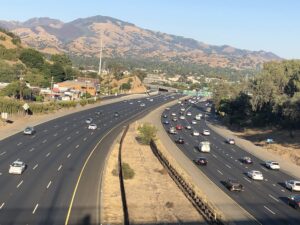 In Delaware, if a person is killed as the result of negligent or deliberate acts of another person, it is legally referred to as wrongful death. When this occurs, certain family members can be entitled to compensation for damages. 
The majority of families will be far too overwhelmed with things like grief to consider legal action after the death of a loved one. It remains important, however, that families quickly seek legal representation because the statute of limitations in Delaware only gives people a limited amount of time to take legal action. 
If you have lost a loved one to the negligent acts of someone else, it is in your best interest to seek the counsel of a Wilmington wrongful death attorney.
Our experienced team at Murphy & Landon realizes how difficult it can be to think of the future and make personal decisions after a car crash. Allow us to put our extensive experience with automobile accidents to good use in your legal battle. We don't mind competing with other insurance companies and can be tough negotiators. We'll do everything we can to get you the best settlement possible.
Our experts will review all aspects of your case during your call and help you get compensation for your injuries. If you're interested in finding out what legal options you may have, please contact our team through our website or call (302) 472-8100.
Note: Our law firm utilizes secondary sources to create this post. The facts surrounding this specific accident have not been independently verified. Contact Murphy & Landon if you locate any information that is inaccurate. We will update the post right away to reflect the most accurate information available.
Disclaimer: None of the information in this post is intended to be legal advice or medical advice. This is not a solicitation for business. If you have been injured in an accident, get medical attention as soon as possible. The photo used in this post was not taken at this accident scene.