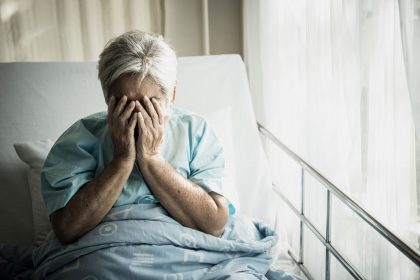 Imagine getting a phone call from your elderly loved one, who is ill and frail.  She explains that she was sexually assaulted in her nursing home room, and you want to know what can be done to help her.
Sexual abuse is a form of elder abuse whether it happens at the hands of a home care aide or in a nursing home facility.  A report should be made to Adult Protective Services and an investigation should follow.
You should demand that your loved one be sent, unwashed, to the emergency room where she will be examined, a rape kit may be collected, and she may benefit from medical and therapeutic care.
Your loved one may also benefit from consulting a civil attorney who could advise her about her options to pursue a civil claim in addition to a potential criminal action.
For a complimentary consultation with a  Murphy & Landon attorney, contact us at 866-939-8100 or 302-472-8100.