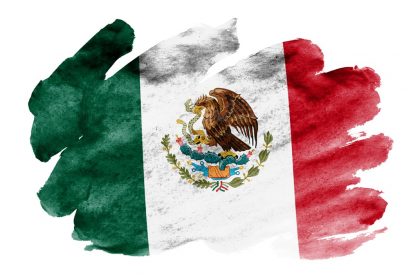 No!  Mexico celebrates their Independence Day on September 16.
On May 5, 1862, the Mexican army won the Battle of Puebla against Napoleon Bonaparte's French army during the Franco-Mexican War.  The French attempted to take over Mexico and, after many battles fought during the 5-year war, the French won.  Nevertheless, winning one battle against the powerful French army on May 5, 1862 in the state of Puebla, gave Mexico the strength to continue fighting the many battles that followed.  It was a proud moment for all of Mexico to have defeated the powerful French Army.
On May 9, 1862, President Juarez declared that Cinco de May (May 5th), the anniversary of the Battle of Puebla, be a national holiday.   Now, after many years, Cinco de Mayo is celebrated only in Puebla, Mexico.  Puebla is one of 32 states in Mexico that is located in East-Central Mexico.  All schools in Puebla march through the main streets of Puebla City on the morning of each May 5th.
In the United States, we celebrate this day for different reasons.  It is a day when many go out to eat Mexican food and drink a Margarita or a Mexican branded beer to feel part of the celebration!  In the U.S., most Mexican restaurants are full to capacity on this day.  Entertainment is provided by the Mariachis singing Mexican folklore music.  Honestly, it is just another excuse for all of us to go out and enjoy Mexican food and drinks with our friends.  Just like on St. Patrick's Day, we all go out and celebrate though we are not Irish.  Or, on Oktoberfest when we all become German, lift our beers and chant Prost.
It is nice to celebrate different cultures in a country that is composed of so many immigrants.  So go out, become Mexican for one day, and celebrate responsibly the Battle of Puebla's victory against the French.  Viva La Batalla de Puebla!
Our attorneys and staff at Murphy & Landon are happy to help you with any of your legal questions or needs.  You can contact us for a free consultation at:  866-939-8100 or 302-472-8100.