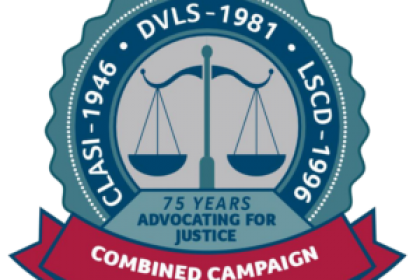 The Combined Campaign for Justice (CCJ) raises funds each year to provide operating support for Delaware's three civil legal aid organizations:
These organizations provide free legal services to Delaware's most vulnerable citizens – people who are poor, people with disabilities, and people who are over the age of sixty. In Delaware, as nationwide, more than 80% of the civil legal needs of poor people are unmet. The goal of CCJ is to ensure that legal aid is available to serve the needs of this vulnerable population.
Murphy & Landon is proud to support the Combined Campaign for Justice and has been recognized by CCJ for having 100% participation by its attorneys in contributing to this most worthwhile effort.
For a free consultation with a Murphy & Landon attorney, contact us at:  866-939-8100 or 302-472-8100.