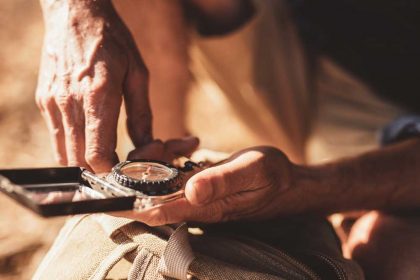 Finding safe activities can be a bit of a challenge during COVID. Geocaching is something that will both get you outdoors and spark your inner treasure hunter. Participants, use a mobile device GPS and specific coordinates to locate a hidden container (geocache). There are a number of apps and websites to help you get started.
The rules of Geocaching are pretty simple, using provided coordinates, you find the hidden container; inside the container are trinkets (TREASURE). You take one of the trinkets from the container, and you leave a different trinket of equal or greater value. Then you write about your find in a cache log book or share a photo of your new found treasure online. You can also move the newly claimed treasure to a new geocache location for a fellow seeker to find It later.
Geocaches are all over the world. Geocachers hide their caches In locations and areas that are significant to the cache owner. The locations for the caches are varied; a local park, after a long nike that provides a wonderful view, some are even underwater. The level of adventure is at the discretion of the seeker.
The types of treasure you will find — or should leave — are not expensive or extravagant.
It Is about the hunt. The treasures may include rain ponchos, coins, toy soldiers, hot wheels cars, and keychains. There is also something called a 'travel bug. A travel bug has a tracking number on it that will show you how far that travel bug has actually traveled and the number of times It has been hidden and found again.
This giant game of hide and seek keeps you active and outdoors.