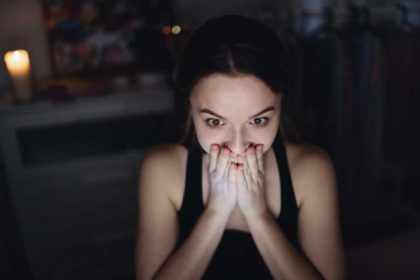 As the pandemic rages on, tenants must be more mindful of their rights to fight back against landlords who may seek to exploit them.  There have been reports of tenants sexually harassing tenants, sex-for-rent schemes and other attempts to exploit tenants. With the recent economic uncertainty, predators may seek opportunities to take advantage of their tenants.
If a landlord sexually harasses a tenant, a decision may need to be made rapidly as to whether it is safe to remain on the property.
If it is determined that it is unsafe to remain there, the tenant  is protected by the Landlord-Tenant code, which permits a tenant who is the victim of a sexual offense to terminate a lease early, with 30 days notice. The tenant may wonder if the landlord can enforce an eviction for not responding favorably to the landlord's advances.  While the code permits a tenant to leave a  lease early, it does not provide an opportunity for predatory landlords to do the same.  Instead, a landlord "may not pursue any action for summary possession, demand any increase in rent, decrease any services, or otherwise cause any tenant to quit a rental unit" when the tenant is a victim of sexual offenses or stalking.
After immediate concerns, such as safety, are addressed, the tenant may consider other available options to get justice. 
Both the Federal and State of Delaware Fair Housing Acts provide protections against discrimination in housing.  The Federal Fair Housing Act prohibits discrimination on the basis of sex, among other things.  Adding to the Federal protections, Delaware's Fair Housing Act also prohibits discrimination based on sexual orientation, marital status and gender identity.
Options. 
If a landlord sexually harasses or sexually assaults a tenant, the tenant has several options available. The tenant may choose to file a criminal complaint only, decide to pursue civil remedies only, or do both. If the tenant decides to pursue a civil remedy, the tenant  must file a claim for discrimination with the Delaware Division of Human Relations within one year of the incident, or one year from  when  the sex-based discriminatory housing practice reasonably should have discovered.  Once a claim is filed with the Division of Human Relations, an investigation will commence.  The tenant will have a short time period to elect to pursue these  claims in a civil action, rather than have a hearing before the administrative body. If the civil action is favored over the administration option, the tenant can  then elect to have a trial by jury.
Tenants have power as long as they are aware of their rights.
Murphy & Landon's Lauren A. Cirrinicione is a compassionate advocate for people who have been neglected, abused and who are victims of crime.  For a complimentary consultation, she can be contacted at (302) 472-8100