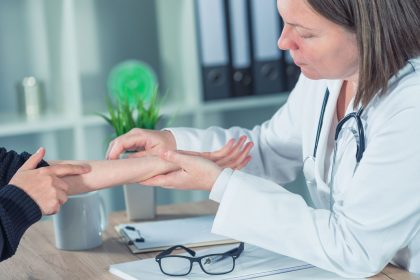 Patients who are injured or die during medical procedures are often victims of malpractice.  If not performed properly, medical treatment can cause new injuries, illnesses, and even death.  Examples include:
Iatrogenic Events and Injuries        
The medical profession describes these instances of medical negligence as an "iatrogenic event" or "iatrogenic disorder."  The term "iatrogenic" means an injury induced by a physician, or by a medical treatment or diagnostic procedure.
There are reliable sources that offer tips to help patients avoid medical errors, including iatrogenic injuries and disorders:
20 Tips To Help Prevent Medical Errors: Patient Fact Sheet:  https://www.ahrq.gov/patients-consumers/care-planning/errors/20tips/index.html
20 Tips to Help Prevent Medical Errors: https://www.aafp.org/fpm/2002/0700/p49.html
Recommendations to Avoid Medical Errors
Recommendations to avoid becoming a patient/victim of medical errors include the following:
Surgery Precautions
If you are having surgery, make sure that you, your primary care doctor, and your surgeon agree on the exact procedure that you will undergo.
Choose a hospital and a surgeon that have substantial experience in the surgical procedure that is going to be performed on you.  There is no reason to undergo an operative procedure on your brain or spine by a surgeon who performs the surgery a few times per year.  Assuming time permits, identify a surgeon who has performed that same surgical procedure regularly over a period of many years.
Hospital Discharge
When you are being discharged from a hospital, make sure that you and your family are fully informed and understand the treatment plan you are supposed to follow after you leave the hospital.  You should be sure to do this whether you are going home or to a rehabilitation facility.
Other Common Sense Advice
Make sure that your medical providers have your important medical information, for example, a list of your current medications and allergies.
Make sure that someone, for example, your primary care physician, is coordinating and following your care and treatment.
Include a family member or trusted friend in your appointments so that a second person can attest to what you were told and the information you were given.
Speak up and ask questions.  Do not rely entirely upon your medical providers to get it right.
Frank Murphy is a trial attorney with more than 30 years of litigation experience.  He has tried cases in all of the Trial Courts in Delaware, including the Delaware Superior Court, the Court of Chancery, and the United States District Court.  He earned the highest possible "AV" rating by the Martindale-Hubbell Attorney Peer Review Rating Organization.   He has successfully tried medical malpractice cases involving the claims of patients who suffered injuries during surgery.
You can reach Frank Murphy by calling 302-472-8100.