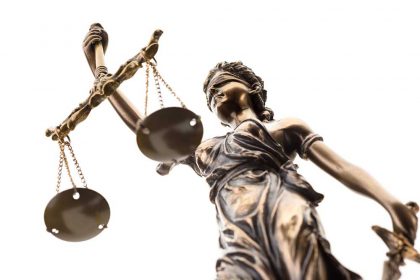 Medical malpractice cases typically involve claims for wrongful death and serious personal injuries. The experienced medical malpractice attorneys at Murphy & Landon have successfully tried and settled malpractice claims throughout Delaware.
Delaware law allows a jury to award punitive damages in a medical malpractice case if:
The medical provider's misconduct is reckless (also described as wilful or wanton conduct);
The medical provider's misconduct demonstrates an "I don't care" attitude;
The conduct was motivated by financial gain.
In cases involving wrongful death, serious personal injuries, paralysis, and birth injuries, punitive damage claims are often made.  Murphy & Landon attorneys know the law on punitive damages and have been successful in pleading and proving punitive damage claims.
The Key Delaware Statute
Title 18 of the Delaware Code, Section 6855 sets the standard for punitive damage claims in medical malpractice cases in Delaware and provides:
6855 Punitive damages.
In any action for medical negligence, punitive damages may be awarded only if it is found that the injury complained of was maliciously intended or was the result of wilful or wanton misconduct by the health-care provider, and may be awarded only if separately awarded by the trier of fact in a separate finding from any finding of compensatory damages which separate finding shall also state the amounts being awarded for each such category of damages. Injuries shall not be considered maliciously intended in instances in which unforeseen damage or injury results from intended medication, manipulation, surgery, treatment or the intended omission thereof, administered or omitted without actual malice or if the intended treatment is applied or omitted by mistake to or for the wrong patient or wrong organ.
Court Decisions  
The Delaware Superior Court has held that the imposition of punitive damages has been sanctioned in situations where the defendant's conduct has been particularly reprehensible; in other words, reckless. Hartman v. Orthopaedic Associates of Southern Delaware, P.A. (Delaware Superior Court, Feb. 27, 2015).  Delaware law has recognized that a hospital may be subject to punitive damages if its employees act in a managerial capacity and within the scope of employment.  Taylor v. Christiana Care Health Services, Inc. (Delaware Superior Court, Feb. 27, 2012).
In general, punitive damages are not granted for inadvertence, mistakes, or errors of judgment which constitute mere negligence.  It is not enough that a physician's decision be wrong.  It must result from a conscious indifference to the decision's foreseeable effect.  Vick v. Kahn, (Delaware Superior Court, May 17, 2019).  The conscious indifference of a medical provider is also described as conduct that reflects an "I don't care" attitude.  In assessing a punitive damage claim, a jury may draw all reasonable inferences from the evidence to determine whether the alleged conduct by the defendant merits awarding punitive damages.
Murphy & Landon's attorneys are considered among the most experienced medical malpractice lawyers in Delaware.  Our medical malpractice attorneys are recognized by their peers and by Delaware Today magazine for their skillful representation of clients.  Our attorneys serve clients and try cases in all three Delaware counties.  We can be contacted by phone for a free consultation (office at 302-472-8100 and toll free at 866-939-8100), or through our website at msllaw.com.
Among the firm's prominent case victories are:
$100 million jury verdict in Barba v. Boston Scientific Corporation, a products liability trial for the sale of transvaginal mesh products for gynecological surgery
$3.425 million jury verdict in McLeod v. Swier, a medical malpractice case
$2 million verdict in a medical malpractice jury trial for surgical error
$2.8 million jury verdict in Gates v. Texaco, a benzene chemical exposure case
$4.9 million recovery in Trujillo v. Lee, a workplace accident case
$5 million recovery in Crowhorn v. Nationwide, a case involving a car insurance dispute
$1.5 million jury verdict in a medical malpractice/wrongful death case
$1.5 million recovery in Kadow v. Marino, an auto accident case