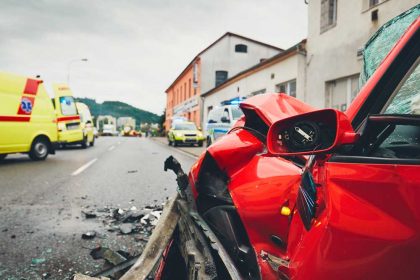 In 2018, car accidents in Delaware killed 110 people and injured more than 8,000 others.   About 36 per cent of those car accident deaths were alcohol related.(2018 traffic accidents report)     In 2017, car accidents in Delaware killed 126 people and injured more than 8,300 others.   About 37 per cent of the accidents causing death were alcohol related. (2017 traffic accidents report) Driving under the influence is a leading cause of wrongful death in Delaware.
Delaware Law on Damages In Wrongful Death and Survival Actions     
Delaware law establishes the damages that are recoverable when a person is killed in a car accident.  In general, there are two types of claims:  a) a wrongful death claim, and b) a survival claim  The relevant statutes are in Title 10 of the Delaware Code, Chapter 37.
Claims for Wrongful Death are set forth in Subchapter II. (link)
A wrongful death action may be brought by the spouse, parents, and children of a family member who died in a car accident.  The damages that can be recovered include:
1)  The loss of financial benefits to the family members that would have been received if the person had not died.
2)  The loss of financial contributions for support.
3)  The loss of parental, marital and household services, including the reasonable cost of providing care for minor children.
4)  Mental anguish to the surviving spouse and next of kin.
Survival actions are covered in Subchapter I.(link)
A survival  action is the claim of the estate of the person who was killed.  The damages include:
1) The pain and suffering of the person who died from the time of injury to the time of death, provided that the person experienced conscious pain and suffering.
2)  Expenses incurred to treat any injuries suffered prior to death.
3)  The loss of earnings resulting from such injuries to the time of death.
A Spouse's Loss of Consortium
In addition to the wrongful death and survival claims, a surviving spouse has a claim for loss of the marital relationship, which in legal terminology is called a loss of consortium.  The damages recovered for a loss of a spouse include the loss of the comfort, companionship and affection of the deceased spouse, and the loss of the deceased spouse's family services.
Murphy & Landon
Murphy & Landon's attorneys have successfully tried and settled wrongful death cases.  The law firm tries jury cases in each of Delaware's three counties.  The law firm' prominent case victories include:
$100 million jury verdict in Barba v. Boston Scientific Corporation, a products liability trial for the sale of transvaginal mesh products for gynecological surgery
$3.425 million jury verdict in McLeod v. Swier, a medical malpractice case
$2 million verdict in a medical malpractice jury trial for surgical error
$2.8 million jury verdict in Gates v. Texaco, a benzene chemical exposure case
$4.9 million recovery in Trujillo v. Lee, a workplace accident case
$5 million recovery in Crowhorn v. Nationwide, a case involving a car insurance dispute
$1.5 million jury verdict in a medical malpractice/wrongful death case
$1.5 million recovery in Kadow v. Marino, an auto accident case.
If you have lost a loved one and believe that you have a claim for wrongful death, contact Murphy & Landon for a free consultation:  866-939-8100 or 302-472-8100.