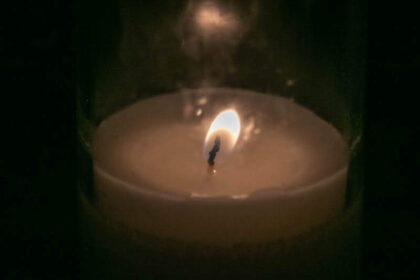 Saint Georges, DE (October 31, 2022) – Two people were killed in a crash that happened in Saint Georges on Sunday night, October 30th. The accident happened just before 10:30 p.m. on the William V. Roth Bridge.
According to the Delaware State Police, multiple vehicles including a tractor-trailer and a 2010 Toyota Sequoia were involved in the accident. At the time of the collision, a tractor-trailer was driving southbound on Route 1 when it had difficulty along the bridge. The driver turned on his hazard lights and reduced his speed. A Hyundai Elantra traveling behind the truck collided with the rear end of the tractor-trailer.  The crash disabled the truck and it was hit again by the Sequoia as it was stationary in the middle lane. Two people inside the Elantra died in the accident. The driver of the tractor-trailer was treated for non-life-threatening injuries. No one else was hurt.
The road was closed for about five hours while officials investigated. There is no further information available at this time.
Our condolences go ou to the families who lost their loved ones in this tragic car accident in Saint Georges.
Fatal Car Accidents in Delaware 
Being a victim of a Delaware car accident can be a scary experience. If you have lost a loved one in a crash, then you are no doubt feeling devastated and distraught. According to the Delaware Department of Transportation, approximately 7,000 injury accidents occur across our state every year, and more than 100 fatalities as a result of these accidents. Most car accidents are caused by the actions of at least one negligent driver. Serious and fatal crashes occur for a variety of reasons but mainly happen due to speeding, reckless driving, violations of traffic, laws, impairment, or distraction. The exact cause of the accident must be determined following a thorough investigation.
In the aftermath of a car accident in Delaware, it is important to have a thorough understanding of your legal rights. During this time, a legal case might be the last thing on your mind. However, obtaining the compensation that you deserve can help to offset some of the many unexpected expenses that you are now facing. Certainly, you should not be held financially responsible for the negligence of someone else.
At Murphy & Landon, our Delaware car accident attorneys can handle your case no matter the complexity. We regularly represent victims who have been seriously hurt and family members who have lost their loved ones in a tragic accident. We understand the difficulty that you are going through during this time and we want to help. Our dedicated team of lawyers will look at every angle of your case to come up with the most effective and efficient solution to your problem.
We are here and standing by to take your call at any time. Our firm offers a free consultation and case evaluation for all potential and prospective clients. If you or a loved one have been affected by a crash, you should speak with a Saint Gorges car accident attorney right away. To schedule your free appointment with one of our lawyers, please reach out to us using the link on our website or give us a call at (301) 472-8100.
Note: Our law firm utilizes secondary sources to create this post. The facts surrounding this specific accident have not been independently verified. Contact Murphy & Landon if you locate any inaccurate information. We will update the post right away to reflect the most accurate information available.
Disclaimer: None of the information in this post is intended to be legal advice or medical advice. This is not a solicitation for business. If you have been injured in an accident, get medical attention as soon as possible. The photo used in this post was not taken at this accident scene.