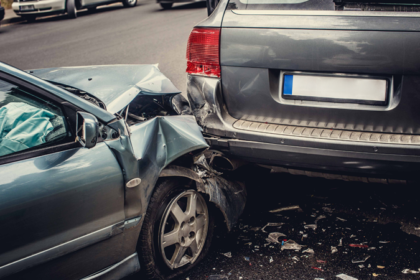 New Castle, DE (July 12, 2022) — Local authorities have reported that a fatal auto accident involving a motorcycle occurred Monday night on Christiana Road (Rt. 273) in New Castle.
According to reports, on July 11, at approximately 8:39 pm, a 2017 Chrysler Pacifica heading westbound on Route 273 at the intersection of Prangs Lane was attempting to make a left turn. During the attempted turn, a 2020 Kawasaki Zx6 motorcycle was driving eastbound on Route 273. 
The Chrysler proceeded to turn, crossing the eastbound lanes of Route 273 and into the path of the motorcycle. The front end of the Kawasaki collided with the right side of the Chrysler.
The driver of the Kawasaki, a 36-year-old male from Newark, was ejected upon impact and pronounced deceased at the scene. Identification of the victim is pending notification of next of kin.
The driver of the Chrysler, a 47-year-old woman from New Castle, was rushed to a local hospital with serious injuries. The front-seat passenger, a 16-year-old woman, also from New Castle, was rushed to the hospital where she succumbed to her injuries. Identification of these victims is also pending family notification.
Route 273 remained closed in both directions for approximately 4 hours while the crash was being investigated, and the roadway cleared.
We would like to offer our deepest condolences to the loved ones of the victims who lost their lives. Our thoughts are with all those who have been affected by this tragedy.
Motorcycle Accidents in Delaware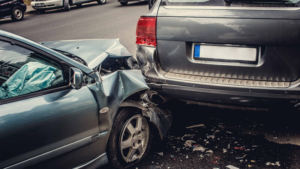 No matter where you're going, riding a motorcycle can be enjoyable and is also often cheaper and more convenient than a car. However, with convenience also comes an increased risk of an accident that can be much more serious than car accidents.
Whether it's a short trip across town or to work, or heading out for the evening, riders always try to get from Point A to Point B without incident. Unfortunately, we frequently see riders injured every year in motorcycle accidents in New Castle and the surrounding areas.
There are a lot of different reasons why car accidents happen. For example, distracted driving and reckless driving may cause a crash, but that does not make the other drivers automatically exempt from responsibility. 
If you or a loved one has been injured in a motorcycle accident, it's important to get professional legal guidance. Our experienced Delaware motorcycle injury attorneys can help in many ways, for example by assessing your chances to collect compensation for any medical expenses and lost wages due to hospitalization caused by the accident.
If you happened to get in a motorcycle crash, it's best not to try and handle the insurance companies on your own. Our legal team is well-versed in traffic laws, wrongful death claims, and personal injury cases. Give us a call today for help. With our lawyers, you can proceed with confidence knowing that your individual needs are being met.
If you're injured in a motorcycle accident, talk to a Hamilton motorcycle accident lawyer at Mama Justice. The sooner you get in touch, the better – they can offer advice on whether or not your injuries are eligible for a personal injury claim. With insurance companies, you must have experience with their tactics and how best to handle them.
Our experienced team at Murphy & Landon realizes how difficult it can be to think of the future and make personal decisions after a car crash. Allow us to put our extensive experience with automobile accidents to good use in your legal battle. We don't mind competing with other insurance companies and can be tough negotiators. We'll do everything we can to get you the best settlement possible.
Our attorneys will review all aspects of your case during your call and help you get compensation for your injuries. If you're interested in finding out what legal options you may have, please contact our team through our website or call (302) 472-8100.
Note: Our law firm utilizes secondary sources to create this post. The facts surrounding this specific accident have not been independently verified. Contact Murphy & Landon if you locate any inaccurate information. We will update the post right away to reflect the most accurate information available.
Disclaimer: None of the information in this post is intended to be legal advice or medical advice. This is not a solicitation for business. If you have been injured in an accident, get medical attention as soon as possible. The photo used in this post was not taken at this accident scene.