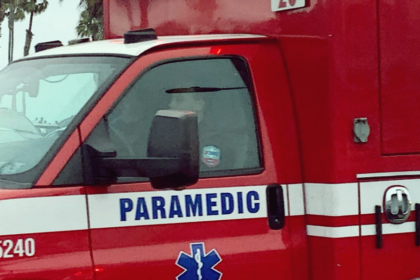 Delaware City, DE (June 22, 2022) — The pedestrian who died in the accident on South Dupont Highway on June 19, has been identified by the Delaware State Police.  The 37-year-old pedestrian has been identified as Jade Lassiter.  
The Delaware State Police were investigating reports of a pedestrian accident in Delaware City that occurred Sunday, June 19.
According to our sources, on June 19th, 2022, a white Chevy Cruze was traveling north on South Dupont Highway near Mid-County Drive in the morning. A 37-year-old female pedestrian from Philadelphia, PA attempted to cross South Dupont Highway, going from west to east, when she was hit by the Chevy Cruze.
The driver of the Chevy Cruze was a 24-year-old woman accompanied by another passenger, also 24. Neither of the two women in the Cruze reported any injuries at the scene. 
The pedestrian unfortunately suffered significant injuries and was promptly taken to a nearby hospital, where she later passed away.
No other injuries were reported and the roadway was closed for a little over three hours while officials investigated and cleared the collision.
We express our deepest condolences to the family and friends of Jade Lassiter and anyone else who has been affected by this accident.
Wrongful Death Accidents in Delaware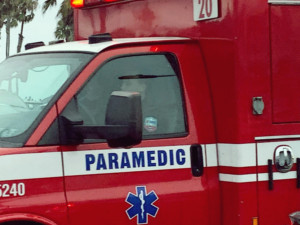 Losing a loved one is always difficult, but it can be especially hard when it's due to a vehicle accident. Unfortunately, accidents caused by reckless or careless actions are becoming much more prevalent in today's society. When an individual dies due to someone else's actions, family members often have limited options for seeking justice.
If you've been dealing with the wrongful death of a loved one and need help navigating the legal system, contact us. We're here to help you fight for your rights so you can take your own time to grieve and process everything. Our legal team is here to support you in these difficult times. Though you may be going through a tough time, our attorneys are dedicated to providing fair treatment with dignity while in pursuit of rightful compensation.
We here at Murphy & Landon are a Delaware wrongful death law firm that can handle all types of wrongful death lawsuits. If someone you love has been killed in an accident, we can help. We've represented plaintiffs from all over Delaware and our extensive experience dealing with personal injury cases will give you the best chance of receiving favorable compensation for your family. 
When someone dies as a result of another person's negligent or reckless actions, it is considered a wrongful death. This is often difficult for the bereaved family to deal with. Our lawyers are fully prepared to guide you through this difficult time. They will sit down with you and go over your legal rights step-by-step so that you have full knowledge of what is happening. You will have peace of mind knowing that our attorneys are with you every step of the way.
Our experienced team at Murphy & Landon realizes how difficult it can be to think of the future and make personal decisions after a car crash. Allow us to put our extensive experience with automobile accidents to good use in your legal battle. We don't mind competing with other insurance companies and can be tough negotiators. We'll do everything we can to get you the best settlement possible.
Our experts will review all aspects of your case during your call and help you get compensation for your injuries. If you're interested in finding out what legal options you may have, please contact our team through our website or call (302) 472-8100.
Note: Our law firm utilizes secondary sources to create this post. The facts surrounding this specific accident have not been independently verified. Contact Murphy & Landon if you locate any inaccurate information. We will update the post right away to reflect the most accurate information available.
Disclaimer: None of the information in this post is intended to be legal advice or medical advice. This is not a solicitation for business. If you have been injured in an accident, get medical attention as soon as possible. The photo used in this post was not taken at this accident scene.