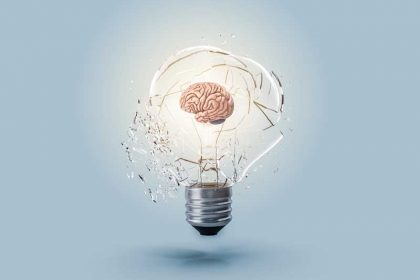 Pedestrian accidents increase in summer and fall.  These collisions include people who are walking, skating and riding bicycles.  With more people outdoors who step away from their computers to enjoy the weather, there are more opportunities for cars, trucks and vans to collide with them.
Here are the Top 10 ways to avoid being the target of a driver's inattention:
Leave your phone or other device in your pocket and keep your ears free of earbuds.
Keep vigilant as you walk, watching the vehicles on the roadway and listening for oncoming traffic.
Be predictable. Obey traffic rules, signs and signals.
Avoid alcohol and drugs to increase awareness of your surroundings.
Walk in safe places, like sidewalks and crosswalks, where available.
When in a crosswalk, do not assume that the driver knows you are there. Try to make eye contact as they approach.
If the street does not have a designated pedestrian walking area, walk facing oncoming traffic and as far from the roadway as possible.
Wear light colored clothing. If you are walking at night, consider wearing reflective clothing or carry a flashlight.
Walk in well-lit areas.
Avoid high traffic roads.
Pedestrians may find that giving courtesy to other people using the roadway may also have the added benefit of increasing their own safety.
If you have been struck by a car, truck or other vehicle when walking or riding your bike, you may be entitled to compensation for your injuries, medical bills and time lost from work.  Our attorneys serve clients in all three counties in Delaware: Sussex, Kent, and New Castle.  We also serve clients in Southeastern Pennsylvania, New Jersey, and New York.  For more information, contact Murphy & Landon, injury attorneys, at 866-939-8100 or 302-472-8100.
---
Los 10 mejores consejos de seguridad para peatones
Escrito por Lauren A. Cirrinicione, Esq.
(Traducido por Fidelia A. Xon)
Durante el verano y otoño los accidentes de peatones aumentan.  Estas colisiones incluyen personas que caminan, patinan y montan en bicicleta.  Con más personas al aire libre para alejarse de sus computadoras y disfrutar del clima, hay más oportunidades para que los conductores de coches y camiones colisionen con ellos.
Estas son las 10 mejores maneras de evitar ser el objetivo de la falta de atención de un conductor:
Mantenga los oídos libres de audífonos y guarde su teléfono y cualquier otro aparato en el bolsillo.
Manténgase vigilante mientras camina, observando los vehículos en la carretera y escuchando el tráfico que se aproxima.
Sea predecible.Obedezca las reglas, los rótulos y las señales de tráfico.
Evite el consumo de bebidas alcohólicas y las drogas para aumentar el conocimiento de sus alrededores.
Camine en lugares seguros, como las aceras y pasos de peatones, donde estén disponibles.
Cuando esté en un paso peatonal, no asumen que el conductor sabe que está ahi.Trate de hacer contacto visual a medida que se acercan.
Si la calle no tiene una zona de paseo peatonal designada, camine mirando hacia el tráfico que se aproxima y lo más lejos posible de la carretera.
Use ropa de colores claros.Si está caminando de noche, considere usar ropa reflectante o llevar una linterna.
Camine en áreas bien iluminadas.
Evite carreteras de alto tráfico.
Los peatones pueden darse cuenta que dar cortesía a otras personas que utilizan la carretera también puede tener beneficio adicional para aumentar su propia seguridad.
Si usted ha sido golpeado por un carro, camión u otro vehículo mientras caminaba o montaba su bicicleta, usted pueda tener derecho a una compensación por sus lesiones, facturas médicas y tiempo perdido del trabajo.  Nuestros abogados sirven a clientes en los tres condados del estado de Delaware: Sussex, Kent y New Castle.  También servimos clientes en el sureste de Pensilvania, Nueva Jersey y Nueva York.  Contáctanos para una consulta confidencial gratuita al 302-472-8100 o 866-939-8100 (llamada gratuita).  También puede contactarnos a través de nuestra página web: https://www.msllaw.com/contact/