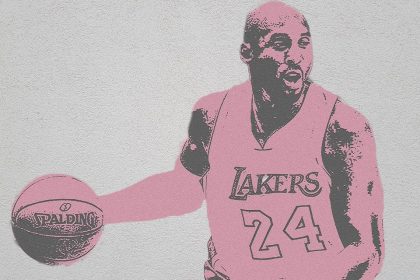 Kobe Bryant's widow has filed a wrongful death lawsuit against the company that operated an
S-76 helicopter that crashed last month, killing the former NBA star, the couple's 13-year-old daughter Gianna, and seven others in Calabasas, California.
Vanessa Bryant filed the lawsuit against Island Express Helicopters on February 24 in Los Angeles County Superior Court, according to a report earlier this week by the Los Angeles Times. A court spokesperson told reporters that the complaint was still being processed and has not yet been made public.
The 27-page complaint accuses Island Express of negligence and claims that the pilot, Ara Zobayan, failed "to use ordinary care in piloting the subject aircraft." Zobayan also died in the crash, but the lawsuit targets his estate for damages.
"On information and belief, Defendant Island Express Helicopters employed Defendant Zobayan with conscious disregard of the rights or safety of others and authorized or ratified his wrong conduct, and itself engaged in conduct with malice, oppression, or fraud," the filing said.
The filing did not state a dollar amount, although it seeks economic and punitive damages, along with other forms of relief.
The doomed flight was carrying Bryant, his eldest daughter, and members of two other families on their way to a youth basketball tournament when it crashed into a hillside about 30 miles northwest of downtown Los Angeles. The National Transportation Safety Board is still investigating the incident, but the agency said weather and thick fog at the time were likely key factors behind the deadly collision.
The Los Angeles County Medical Examiner-Coroner determined the cause of death for all nine victims to be blunt force trauma and certified the manner of death to be an accident.
The suit, as reported by the Los Angeles Times, centers on the alleged carelessness and recklessness of Zobayan, an experienced pilot, who had flown Bryant multiple times prior to the crash. Zobayan is accused of "failing to abort the flight, failing to monitor and assess the weather, and failure to keep a safe distance between natural obstacles and the helicopter."
According to the filing, Bryant, the 18-time NBA all-star and two-time finals MVP, died as a "direct result" of the pilot's actions.
Possible damages from the suit would likely account for life expectancy and future earnings potential, which could total in the millions. The company could also be exposed to suits from the families of the other victims.