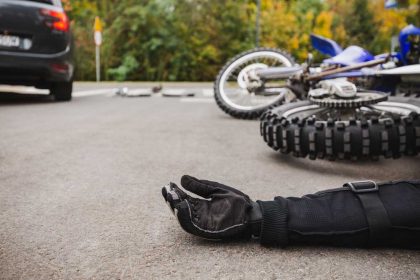 Few things compare to the thrill of roaring down the highway on the back of a motorcycle, with the sun at your back and the open road ahead. Many cities have active motorcycling communities, with thousands of aficionados gathering regularly for group rides and events. As new riders join the ranks of more seasoned bikers on the road, it is important to make safety a priority. Motorcycle accidents can result in severe and potentially fatal injuries. The following tips can help to keep both you and other riders safe.
Motorcycle Accidents and Injuries
While even those who have been riding for decades can benefit by brushing up on their motorcycle safety skills, it is particularly important for newcomers to be aware of the potential dangers. National crash data indicates the following:
Approximately 5,000 victims are killed each year in motorcycle accidents.
Approximately 90,000 victims are injured each year in motorcycle accidents.
Collisions with other riders and with motor vehicles are the most common causes of these accidents.
The most common causes of motorcycle accidents are:
Drunk driving: About one-third of fatal motorcycle accidents involve alcohol
Head-on crashes: More than 75 percent of crashes are head-on collisions
Left turns: In more than 40 percent of fatal crashes, the vehicle turned left in front of the motorcycle who had the right of way.
Speed: Almost 30 percent of fatal crashes involve speeding
As motorcycles offer little in the way of protection, it is important to be aware of how to respond in dangerous situations, such as sudden changes in road and traffic conditions.  While nothing can take the place of actual experience riding, investing some time in taking a motorcycle safety training course is a smart idea.
Motorcycle Safety Tips
In addition to getting the appropriate training, there are some fundamental motorcycle safety tips that new riders should be aware of:
Make sure not to get more bike than you can reasonably handle. Start out with something low- to mid-range in terms of capabilities and consider buying used to allow for dents and dings as gain skill.
Get a bike equipped with antilock brakes. Studies show that drivers who invest in a bike with this safety feature can reduce accident risks by close to 40 percent.
Get the proper riding gear. Wearing shorts and flip flops is never a good idea when riding a motorcycle. Invest in some good riding gloves and boots, and wear jeans and long-sleeved shirts or a jacket.
Wear a helmet. In addition to being mandated by state law, wearing a helmet can reduce the risk of suffering fatal injuries by roughly 60 percent.
In the event a crash or collision occurs, contact a motorcycle accident lawyer right away. A dedicated motorcycle accident attorney can provide professional legal representation to help you get the compensation you need to recover from your injuries.
Thanks to our friends from Cohen & Cohen for their insight into motorcycle accidents.