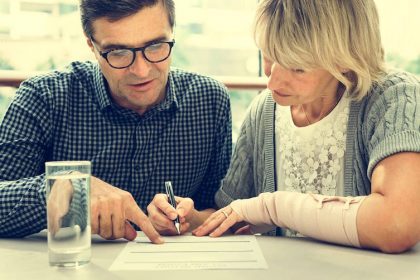 When a person dies or is injured while receiving medical care, most patients and their families are looking for answers.  They want to know what happened and why.  In many cases, they cannot get satisfactory answers from their medical providers.  They are told that they suffered a "known complication," or their outcome was not "optimal" but was within the "standard of care."  Patients and their families are assured that their doctors and nurses "gave them the best possible care, but medicine is not an exact science."
How do you get answers to your questions?
Consult with an experienced medical malpractice attorney.
An important first step is to get advice from an experienced medical malpractice attorney.  Murphy & Landon has a team of attorneys with experience evaluating, settling, and trying medical malpractice claims to a jury.  There is no fee for consulting with our attorneys, and you can call our toll free number to arrange for a free consultation:  866-939-8100.  Our attorneys have tried cases in each of Delaware's three counties, and we also litigate cases in Pennsylvania, New Jersey, Maryland, and New York.   
We meet with you personally to discuss the facts of your case.  We can explain why we believe that there may be a valid claim for malpractice.  After your initial interview, we will continue to meet with you and your family as often as necessary to fully understand the claim.
Getting the medical records.
Vital information to evaluate your claim is most often found in your medical records.  For that reason, certain medical providers will attempt to deny patients and their families access to their medical records.  They will quote exorbitant fees in an effort to block access to the records.  Murphy & Landon attorneys know the laws which can be used to force medical providers to turn over the records without unnecessary and excessive fees.  We work with you to get the medical records promptly.
Evaluating the claim through medical and legal research.
After obtaining the medical records, Murphy & Landon reviews the records and prepares an analysis of the key facts to determine what happened and when.  Murphy & Landon then will typically engage in medical and legal research to determine whether the facts support a medical malpractice claim.  Medical malpractice claims are controlled by state law, and Murphy & Landon attorneys know malpractice law.  Again, this time-consuming work is performed without charging the client any fees.
Consulting with a highly qualified expert.
If Murphy & Landon concludes that there is a potential medical malpractice claim, the next step is to consult with a highly qualified expert in the same or similar field of medicine as the medical providers who were involved in the patient's care.  Murphy & Landon has worked with some of the foremost medical experts in the United States to evaluate medical malpractice.
By taking these steps, Murphy & Landon can give you sound advice about your medical malpractice claim.  Our attorneys have been recognized as top medical malpractice attorneys. Many of our medical malpractice cases have settled with a condition of confidentiality, so our work in those cases is not publicly reported.
The firm's prominent case victories include:
$100 million jury verdict in Barba v. Boston Scientific Corporation, a products liability trial for the sale of transvaginal mesh products for gynecological surgery
$3.425 million jury verdict in McLeod v. Swier, a medical malpractice case
$2 million verdict in a medical malpractice jury trial for surgical error
$2.8 million jury verdict in Gates v. Texaco, a benzene chemical exposure case
$4.9 million recovery in Trujillo v. Lee, a workplace accident case
$5 million recovery in Crowhorn v. Nationwide, a case involving a car insurance dispute
$1.5 million jury verdict in a medical malpractice/wrongful death case
$1.5 million recovery in Kadow v. Marino, an auto accident case
Contact Murphy & Landon for a free consultation:  866-939-8100 or 302-472-8100.