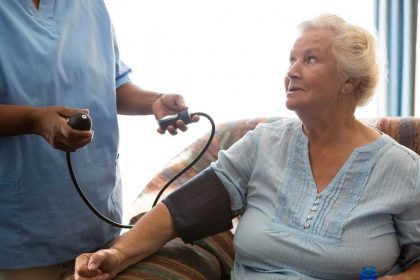 Elder abuse and neglect is a growing public health problem throughout the United States. Cases of elder abuse and neglect have grave consequences, including wrongful death and serious, permanent personal and psychological injuries.  According to National Ombudsman Reporting System (NORS) data, within the year 2014, 14,258 (7.6%) of approximately 188,599 complaints reported to Ombudsman programs to protect the elderly involved abuse, gross neglect, or exploitation.
Murphy & Landon's personal injury attorneys have helped Delaware families and their elderly loved ones by holding medical providers accountable in lawsuits for abuse and neglect.  When elderly family members are abused or neglected in a nursing home or other facility, families want justice, and want to help put an end to abuse and neglect so it does not happen to other families.  Murphy & Landon can help.  You can begin the process of protecting your family's loved ones with a phone call (302-472-8100 or toll free 866-939-8100) and a free consultation.
Important resources for Delaware residents who have concerns about elder abuse and neglect include:
The Delaware Division of Services for Aging and Adults with Physical Disabilities. The Division has a toll free number (1-800-223-9074) and operates the Delaware Aging and Disability Resource Center (ADRC), which is designed to be a one-stop access point for information and services for older Delawareans.
The Division also publishes a comprehensive Guide to Services for Older Delawareans and Persons with Disabilities, which is very useful.
Delawareans can call the Aging and Disability Resource Center (ADRC) if they have a concern about possible abuse, neglect or financial exploitation of a vulnerable adult at 1-800-223-9074.
Delaware also operates a 24-hour toll free hotline for long-term care complaints: 877-453-0012.
Delaware has a Long-Term Care Ombudsman Program which provides opportunities for residents of long-term care facilities and their families to voice concerns about the care that patients receive.  The Ombudsman program staff receives, investigates, and resolves a wide variety of concerns about conditions in long-term care facilities. The Ombudsman's office can also be contacted at this toll free number: 1-800-223-9074.  Confidentiality is strictly enforced and complaints can remain anonymous.  Questions that involve public benefits, abuse, resident rights, and quality of care, are among the many issues handled by the Ombudsman program staff.
Questions and complaints about elder abuse can also be directed to the Division of Long Term Care Residents Protection in New Castle County at 302.577.6661, and in Kent and Sussex Counties at 302.424.6377.
The Delaware Aging and Resource Center has useful tips to help families spot physical, social, and financial abuse of the elderly.
According to the National Center on Elder Abuse (NCEA), physical abuse of the elderly includes welts, wounds, and injuries (bruises, lacerations, dental problems, head injuries, broken bones, pressure sores); persistent physical pain and soreness; nutrition and hydration issues; sleep disturbances; increased susceptibility to new illnesses (including sexually transmitted diseases); exacerbation of pre-existing health conditions; and increased risks for premature death. The NCEA reports that elders who experienced abuse, even modest abuse, had a 300% higher risk of death when compared to those who had not been abused.
If a family member or loved one is the victim of suspected elder abuse or neglect in a nursing home, acute rehabilitation facility, or any long term or temporary care facility, in Delaware, Southeastern Pennsylvania, New Jersey, or Maryland, contact Murphy & Landon for a free consultation.  In Delaware, our attorneys serve clients and try cases in all three Delaware counties, Sussex, Kent, and New Castle.