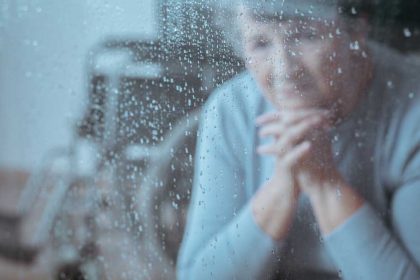 As the number of elderly persons In the United States increases, the problem of physical and sexual abuse and neglect of the elderly has also increased:    https://www.foxnews.com/health/as-u-s-population-ages-more-elders-are-subject-to-physical-sexual-and-financial-abuse.
Indeed, the number of Americans age 65 and older has increased from 37.2 million in 2006 to 49.2 million in 2016.  The 65 and older population is projected to almost double to 98 million by 2060:  https://acl.gov/sites/default/files/Aging%20and%20Disability%20in%20America/2017OlderAmericansProfile.pdf.
Murphy & Landon's Attorneys Fight Against Elder Abuse
The attorneys at Murphy & Landon are experienced litigators and have successfully sued nursing homes and elder care facilities for abuse and neglect.  Elder abuse is a serious problem and can lead to wrongful death and serious permanent personal injuries.  Contact us by phone (302-472-8100 or toll free 866-939-8100) or through our website for a free consultation.  https://www.msllaw.com/.
National Council on Aging Advocates for Older Americans
The National Council on Aging has been advocating on behalf of older Americans for more than 65 years.  According to the Council, approximately 1 in 10 Americans age 60 and older have experienced some form of elder abuse:  https://www.ncoa.org/public-policy-action/elder-justice/elder-abuse-facts/#intraPageNav1.  Some estimates range as high as 5 million elders who are abused each year.  An important study was issued by the National Center for Biotechnology Information.  The NCBI estimated that only 1 in 14 cases of abuse are reported to authorities:  https://www.ncbi.nlm.nih.gov/books/NBK98802/.  For more information about abuse and neglect of the elderly and how to help prevent and report it, go to https://www.ncoa.org/  and https://acl.gov/ and https://ncea.acl.gov/.
News reports about elder abuse are all too common and shocking: https://www.nj.com/news/2019/07/she-was-pulled-off-the-toilet-by-her-hair-and-nipple-often-unreported-nursing-home-abuse-is-on-the-rise.html;  https://www.nursinghomeabusecenter.org/category/news/; https://www.cnn.com/2019/01/09/health/vegetative-state-pregnancies/index.html
Government Reports and Hearings on Elder Abuse  
In June 2019, the watchdog Inspector General of the U.S. Department of Health and Human Services issued a report about the failure to report elder abuse.  The report asserts that nursing facilities failed to report more than 6,500 incidents of potential neglect and abuse of patients.  Those failure to report elder abuse violate mandatory government reporting requirement:   https://oig.hhs.gov/oas/reports/region1/11600509.pdf;https://apnews.com/f57f2739a78b44dd8678a77e0f787701.
In 2019, the United States Senate held public hearings about "devastating" cases of nursing home abuse:  https://www.cnn.com/2019/03/06/health/nursing-home-abuse-senate-hearing-bn/index.html.   On June 7, 2019, the U.S. Government Accountability Office issued this important report:   https://www.gao.gov/products/GAO-19-365.
Prevention of Elder Abuse
For information about preventing elder abuse, see the following links:  https://www.cdc.gov/features/elderabuse/index.html;  https://acl.gov/programs/elder-justice/prevention-elder-abuse-neglect-and-exploitation;  https://ncea.acl.gov/.
         Delaware Resources:
For Delaware residents who have concerns about elder abuse and neglect, information can be found on the website for the Delaware Division of Services for Aging and Adults with Physical Disabilities:  https://www.dhss.delaware.gov/dhss/dsaapd/index.html.
The Division has a toll free number (1-800-223-9074) and operates the Delaware Aging and Disability Resource Center (ADRC), which is designed to be a one-stop access point for information and services for older Delawareans. https://www.dhss.delaware.gov/dhss/dsaapd/adrc.html.
The Division also publishes a comprehensive Guide to Services for Older Delawareans and Persons with Disabilities, which is very useful. https://www.dhss.delaware.gov/dhss/dsaapd/files/aging_and_disabilities_guide.pdf.
Delawareans can call the Aging and Disability Resource Center (ADRC) at 1-800-223-9074 if they have a concern about possible abuse, neglect or financial exploitation of a vulnerable adult.
Delaware also operates a 24-hour toll free hotline for long-term care complaints: 877-453-0012.
If a family member or loved one is the victim of suspected elder abuse or neglect, contact Murphy & Landon for a free consultation at 302-472-8100, or toll free at 866-939-8100.  Our attorneys serve clients and try cases in all three counties in Delaware: Sussex, Kent, and New Castle.  We also serve clients in Southeastern Pennsylvania, New Jersey, and Maryland.