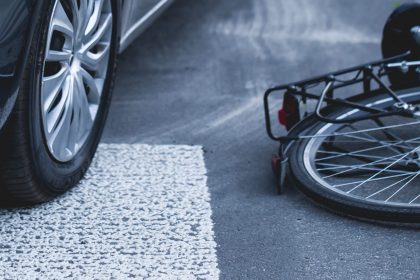 An $11.4 million verdict in favor of a man who was struck from behind on his bicycle may now be in doubt, after a Florida appeals court sent the case back to jurors to determine whether the cyclist was too drunk to blame the crash on the driver who hit him.
The Fourth District Court of Appeal ruled this month that a trial judge was wrong to instruct a jury that Palm Beach County resident Manuel Garcia's alcohol consumption didn't cause or contribute to the crash.
According to court documents, Garcia had a blood alcohol level of .23 when he was stuck from behind by a van owned by MasTec North America Inc., an infrastructure engineering and construction company based in Coral Gables. A blood alcohol level of .02 is considered the lowest level of intoxication, while .40 or more could result in a coma or sudden death.
An investigation revealed that Garcia had no lights on his bicycle, was not wearing reflective clothing and had on cowboy boots with heels that could have covered the reflective strips on the back of his pedals. The crash happened on a six-lane highway, while it was still dark out, according to court documents.
Though she directed jurors to disregard the impact of Garcia's alcohol consumption, Palm Beach Circuit Judge Lisa Small did instruct the panel to decide whether Garcia was negligent and whether, and to what extent, his intoxication may have contributed to his injuries.
The jury ultimately found Garcia to be 40% at fault, but put the majority of the blame on Robert Dumas, who was driving the MasTec van at the time of the crash. The verdict awarded $7.6 million in damages for past and future medical expenses, and $3.7 million for pain and suffering.
The Fourth District Court of Appeal, however, said that Florida law blocks relief for intoxicated plaintiffs who are more than 50% at fault for their injuries. According to the court, that was a decision that should be left only to the jury and not the judge.
Previous cases held that "only in the rare case when there is simply no factual dispute as to apportionment of negligence, does the trial judge have the authority to make a ruling on the issue as a matter of law," the court said in an eight-page opinion.
The decision sends the case back to trial, where the jury will be asked to decide liability and damages.