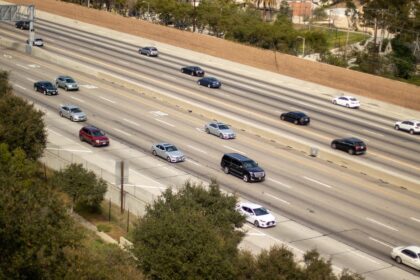 Laurel, DE (May 19, 2022) – A child was hit by a car in Laurel on Wednesday evening, May 18th. The accident took place around 7:00 p.m. on Mount Pleasant Road.
According to a report, the child was walking near the road when they were struck by a vehicle. Paramedics rushed to the scene and provided treatment to the young victim. The child was then rushed to a local hospital for treatment of undisclosed injuries. There is no information on the child's condition at this time. Police have not said whether the driver remained at the scene of the accident or whether anyone else was injured. Details surrounding the crash remain very limited.
It is unclear whether any charges will be filed in connection with the accident. The crash remains under investigation by authorities.
We would like to offer our thoughts and best wishes to those affected by this Laurel pedestrian crash. We hope that the victim has a complete and speedy recovery.
Delaware Pedestrian Accidents 
Pedestrians are extremely vulnerable to being injured when they are involved in crashes that take place in Delaware. According to statistics maintained by the Delaware Department of Transportation, pedestrians have about an 80% chance of being hurt when they are involved in a collision. In many cases, the pedestrian is simply an innocent victim who is at the wrong place at the wrong time. Many pedestrians are hurt in Delaware traffic accidents that take place at night or in the early morning hours. These crashes occur when visibility is low and drivers may have a difficult time seeing the pedestrian or taking action to avoid a crash.
When a pedestrian crash takes place, the accident is thoroughly investigated by police. These investigations seek to determine the cause of the collision and who should be held responsible. In many cases, the driver of the vehicle is at fault and can face legal liability for the damages that were caused. If you or a loved one have been hurt in a Delaware pedestrian accident, you need a lawyer who is not afraid to stand up and fight for your legal rights.
Here at Murphy & Landon, we know what it means to be a strong advocate for our clients. For decades, our legal team has assisted injured victims and their families throughout some of the most difficult times in their lives. We will walk with you every step of the way as you move along on your ultimate path to recovery.
Our team stands ready to help you at any time. We always provide a free consultation and case evaluation for all potential and prospective clients. Our attorneys are here to provide excellent service while also remaining patient and handling your case in the proper manner. During the initial consultation, we will go over your case in detail and help to ensure that you will be able to focus on other things as well during this difficult time. To schedule your appointment with a personal injury lawyer in Laurel, please reach out to us at the link on our website or give us a call at (302) 472-8100.
Note: Our law firm utilizes secondary sources to create this post. The facts surrounding this specific accident have not been independently verified. Contact Murphy & Landon if you locate any information that is inaccurate or incorrect. We will update the post right away to reflect the most accurate information available.
Disclaimer: None of the information in this post is intended to be legal advice or medical advice. This is not a solicitation for business. If you have been injured in an accident, get medical attention as soon as possible. The photo used in this post was not taken at this accident scene.