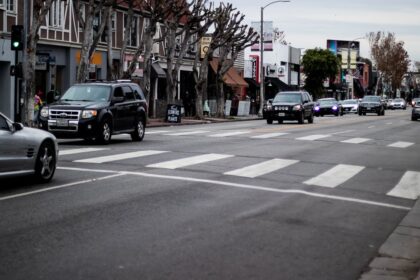 Milford, DE (December 5, 2022) – A 41-year-old man was killed as he tried to cross Route 1 in Milford. The accident took place on Sunday evening, December 4th.
The Delaware State Police responded to the crash scene. According to a report from troopers, the victim was crossing the road northbound when he was hit by a vehicle around 6:30 p.m. The crash happened near Williamsburg Drive, and the man was struck by a Toyota Corolla. The unidentified pedestrian was pronounced dead at the crash scene. The driver of the Corolla, an 18-year-old woman, and her passenger, a 17-year-old male, were taken to a hospital for treatment of non-life-threatening injuries. No one involved in the crash was identified.
The roadway was closed for about three hours while police investigated. There is no word on whether any charges are expected to be filed. An investigation is underway.
We wish to offer our condolences to the victim's family following this deadly pedestrian accident in Milford.
Delaware Pedestrian Accidents 
Pedestrian accidents account for a disproportionate number of serious injuries and deaths when comparing traffic statistics across our state. According to the Delaware Department of Transportation, it is estimated that about 22 to 24% of all traffic fatalities involve pedestrians. We also know that more than 80% of all pedestrian crashes will result in some type of injury to the victim. The reason is simple: pedestrians are completely unprotected from the impact of a collision. These accidents happen quickly, which can give pedestrians little chance to take any evasive measures to avoid a collision.
If you or a family member have been affected by a Delaware pedestrian crash, you may be entitled to compensation. The crash must be carefully investigated in order to determine how it took place and which party should be responsible. In cases where the driver was at least partially at fault, victims could receive a recovery for their damages. This includes the right to be compensated for pain and suffering, lost wages, medical bills, and more. In cases of a fatal crash, family members can step in and file a lawsuit on behalf of their deceased family member.
Regardless of your situation, a pedestrian accident case is complicated, and there are many things that must be considered. Rather than attempt to handle the claim yourself or deal directly with the insurance company, you should seek the services of a skilled Delaware pedestrian accident lawyer. At Murphy & Landon, we will always make sure that your rights are protected while at the same time helping you recover the most compensation under the circumstances of your case.
Our firm is here to assist you at any time following a serious crash. We provide a free consultation and case evaluation for all potential and prospective clients. During the consultation, we will go over your legal rights in detail and help you to make the best decision regarding your future. To schedule a time to speak with a pedestrian accident attorney in Milford, please contact us at the link on our website or give us a call at (372) 472-8100.
Note: Our law firm utilizes secondary sources to create this post. The facts surrounding this specific accident have not been independently verified. Contact Murphy & Landon if you locate any inaccurate information. We will update the post right away to reflect the most accurate information available.
Disclaimer: None of the information in this post is intended to be legal advice or medical advice. This is not a solicitation for business. If you have been injured in an accident, get medical attention as soon as possible. The photo used in this post was not taken at this accident scene.