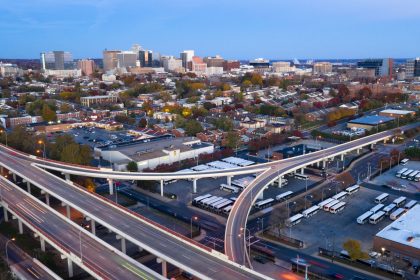 Do you have to drive in Delaware?  You're not alone. Today's Delaware traffic gives a whole new meaning to the term "defensive driving."
Many of the roads in Delaware are currently under construction and to quote from a song by Tod Chappelle, comedy guitarist, titled "I'm From Delaware:"
            "Traffic's bad out there, man; I ain't going nowhere man."
Understand that we're all in this together – stuck in traffic. So, it's important to keep in mind a few important things:
Be mindful of your speed; be prepared to stop quickly for sudden congestion and construction areas.
Be alert to what is going on several car lengths in front and in back of you.
Watch out for our road crews, they are working in limited spaces and under difficult conditions.
Don't follow too closely or you may be involved in the next fender bender.
Watch out for areas with no shoulders for emergency personnel to respond, or for drivers who need to go around an accident to get to work or home.
Check out Delaware Department of Transportation notices at DELDOT.gov; new construction and repairs are scheduled years ahead and last minute road closures and disruptions are posted daily.
Make sure you take your patience with you before getting behind the wheel. Once an incident occurs on one road, just one Delaware road, all roads become impacted.
No one likes traffic, but, if we work together, we can keep it moving, which benefits everyone.
Safe travels.
If you're involved in a car accident, contact us at:  866-939-8100 or 302-472-8100 for a free consultation with a Murphy & Landon attorney.