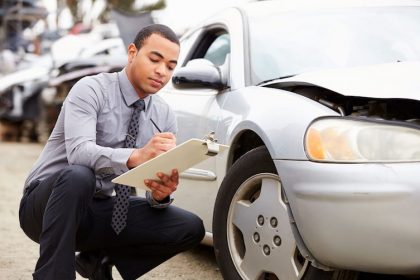 The real question is whether the person who struck you had auto insurance coverage.  Rental cars, undocumented immigrants, and out-of-state policies with different minimum limits than Delaware's mandatory minimum coverage of $25,000 per person/$50,000 per accident, all present unique challenges that an experienced attorney at Murphy & Landon can help with.
Ultimately, the question is whether the driver who caused the collision had adequate (or any) insurance coverage to fully compensate the injured person.  If the answer is no, then a portion of the insured's benefits, called Uninsured/Underinsured Motorist ("UM/UIM")coverage may become available to compensate the injured person.
I say "may" because UM/UIM coverage can be waived by the person purchasing the auto insurance. Although this may save some money in premiums, it could hurt in the end when there is no coverage available to compensate the injured person for outstanding medical bills, lost wages, and pain and suffering that is not covered by the Personal Injury Protection (PIP) portion of the insurance coverage. The UM/UIM coverages in your own policy provide insurance for you and family members in your household if the driver who causes an accident has no insurance, or limits of coverage that are less than the amount of your losses.  It is important to understand the coverages that your car insurance provides, so you are protected if an accident happens.
Murphy & Landon's attorneys try jury trials in each of Delaware's three counties.  If you are involved in a car accident, contact Murphy & Landon for a free consultation:  866-939-8100 or 302-472-8100.