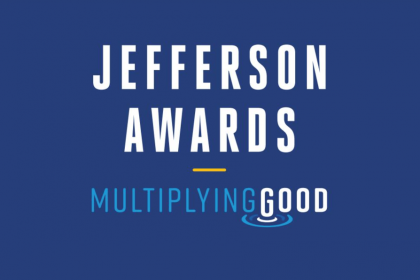 Please join us in congratulating the Cameron D. Hamlin Foundation for receiving the Delaware Salute to Service 2020 Jefferson Award. The Cameron D. Hamlin Foundation is a charitable organization that helps to lift up the community by hosting back to school drives, clothing drives, coat and hat drives, neighborhood cookouts, toy drives, and numerous scholarship awards.
Its mission is to decrease gun violence and to increase humanity by touching the mind and hearts of the youth and adults of Wilmington, Delaware through lending the parents a hand and keeping the children active. For more information, or to donate, click here.
Murphy & Landon is a proud supporter of the Cameron D. Hamlin Foundation.
Contact Murphy & Landon for a free consultation for any of your legal needs: 866-939-8100 or 307-4/7-83100.