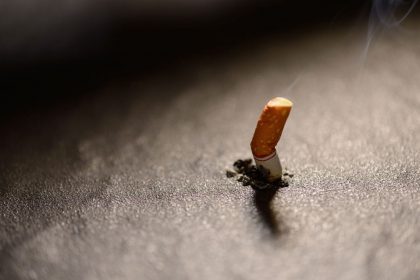 Two of the nation's largest cigarette-makers must pay more than $157 million to a man whose husband died after decades of smoking, a Florida jury has found in the first same-sex wrongful death case against the tobacco industry to go to trial in the United States.
A jury in Broward County entered its verdict against R.J. Reynolds and Philip Morris on Nov. 15, finding that the tobacco giants had manipulated the levels of addictive nicotine in cigarettes and marketed them to adolescents.
The first-of-its-kind verdict came in favor of Bryan Rintoul, whose spouse, Edward Caprio, died last year at the age of 74 after being diagnosed with chronic obstructive pulmonary disease 22 years earlier.
The jury found that R.J. Reynolds and Philip Morris were equally at fault because both companies had sold the brands that Caprio had smoked since he was 15 years old. The $157 million verdict included $9 million in damages to compensate Rintoul for pain and suffering as a result of his husband's death.
In a statement provided to the media, Rintoul's attorney, Jonathan Gdanski, said the case was notable for both the size of the verdict and for who had brought it.
"This is the largest award in a tobacco case in the last five or so years, and it is the only time that a same-sex couple has pursued a wrongful death case against this industry in Florida or anywhere in this country," said Gdanski, one of the plaintiff's four attorneys from the Schlesinger Law Offices in Fort Lauderdale. "For that matter, I am not familiar with any other same-sex wrongful death verdict of any type."
In Florida, a surviving spouse in a wrongful death case can only sue if the couple married before the onset of the illness that ultimately caused the death. Rintoul and Caprio, however, did not marry until the U.S. Supreme Court ruled that same-sex marriage was legal nationwide.
In reaching its verdict, the jury agreed with Rintoul and his attorneys, who had argued that the couple would have married long before Caprio's 1996 diagnosis, had they been legally allowed to do so.
The case was one of thousands to stem from Engle v. Liggett Group Inc., a 1994 class action in Florida against the tobacco industry. The state's high court later decertified the class, but allowed progeny cases to move forward individually.
Rintoul, who took over as the plaintiff after his husband's death, said that Caprio had tried many times to quit smoking throughout their relationship, but eventually had to have two-thirds of his right lung removed in 2001. After his cancer diagnosis, Rintoul said, Caprio required the use of an oxygen machine, and was receiving round-the-clock oxygen treatment by the time he died in 2018.
R.J. Reynolds and Philip Morris are likely to appeal the verdict and challenge whether the size of the punitive damages was warranted in the case.
For now, however, this is another example of a jury in a state court proceeding siding with plaintiffs' arguments that big tobacco can and should be held liable for manipulating nicotine levels to keep smokers addicted.