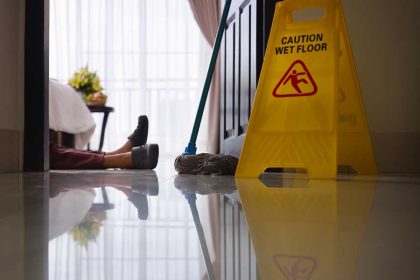 A Florida appeals court has wiped out a $90,000 verdict in favor of a woman who was injured when she fell on a Miami sidewalk, finding that the Google Maps photograph she used to bolster her case had not been properly authenticated.
The October 16 ruling from the Third District Court of Appeals came in the case of Juanita Kho, who sued the city for negligence in 2010, after she tripped over an asphalt patch that was 1 ¼ inches lower than an adjoining concrete slab on the sidewalk.
Kho had argued that the difference in elevation was a "dangerous and defective condition" that had caused her injury. Ahead of trial, her attorneys introduced a Google Maps photo of the sidewalk with a November 2007 date stamp to help prove that the city should have known about the faulty sidewalk.
The trial court initially held that the photo was not self-authenticating, but eventually allowed the image to be admitted into evidence. A jury found in Kho's favor and awarded $90,000 to compensate her for her injury.
On appeal, however, the Third District found that the time stamp on the photo was "insufficient to establish the date on which it was taken."
Under the "silent witness" method of authentication, the appeals court said, more was needed for the photo to be used in support of Kho's position that Miami had "actual or constructive knowledge" about problems with the sidewalk prior to Kho's fall.
For instance, the court said, Kho's expert witness testified that he had not visited the spot on the sidewalk before the accident in 2010, and her lawyers had not presented any evidence as to the operating capabilities or condition of the equipment Google Maps used to take the photo.
"There also was no testimony as to the procedures employed by Google Maps in taking the photograph," the appeals court said. "Given the lack of evidence as to any of the relevant factors, the trial court did not make any findings regarding admissibility under the silent witness method."
"Despite Kho's contention that the admission of the photograph was harmless error, it is evident that it was not," the appeals court said. "The trial court admitted the unauthenticated photograph and then based its denial of directed verdict solely on that inadmissible evidence."
The appeals court reversed the verdict with instructions that the trial court enter a final judgment in favor of Miami.