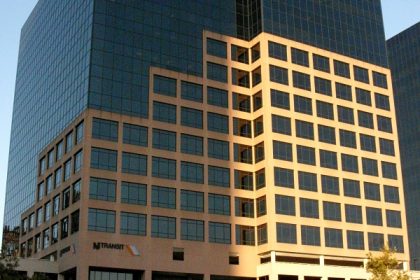 The state of New Jersey has approved a $12.75 million settlement between New Jersey Transit and a pedestrian who was left with traumatic brain injuries after being struck by a bus.
The plaintiff, Jason Gillespie, suffered catastrophic injuries, including multiple brain hemorrhages, skull fractures, and a permanent brain injury, when the NJ Transit bus plowed through a pedestrian crosswalk in 2016. According to his attorneys, Gillespie also suffered broken ribs and a fractured clavicle, and needed to be placed in a medically induced coma.
Court papers indicated that he is no longer able to work or care for himself and has developed a condition that prevents him from being able to retrieve and form words.
The driver of the bus, Ronald Lewis, tested positive for cocaine in a drug test administered after the crash. The parties to the litigation disputed whether the drug use constituted willful misconduct, which would have saved NJ Transit from having to cover Lewis' legal liability.
Gillespie's lawyers were able to get a dismissal of NJ Transit's defense under the Tort Claims Act, clearing the way for the settlement. The agreement, approved by the State on September 6, awarded 75% of the proceeds to Gillespie, with the remaining 25% going to his wife.
The attorneys said they believed it was one of the largest settlements ever paid by the agency.
Gillespie's team had argued that there were only extremely small traces of cocaine in the driver's system and that he was not impaired at the time of the incident. NJ Transit countered that the issue of willful misconduct should be left for a jury to decide.
The judge in the case sided with the plaintiff.
Gillespie's lawyers were able to point to evidence that Lewis had been involved in 54 motor vehicle collisions dating back to 1996 while driving for NJ Transit.
His license had also been suspended for 41 days for various violations, including careless driving, leaving a bus unattended with passengers on board, using a cell phone while driving, and failing to follow a police officer's instructions. He was also disciplined for driving a bus with a known serious defect and for driving in a restricted lane, Gillespie's attorneys told the media.
In a report provided to Gillespie's attorneys, a commercial bus consultant said that it was "beyond the pale" that a driver with such a poor safety record would be allowed to operate buses for NJ Transit.
The case should serve as a warning to public and private entities to ensure that they monitor the safety records of their employees and take steps to ensure that they are appropriately disciplined for infractions. Had NJ Transit done that in this case, a devastating crash might have been avoided or, at the least, the agency would have had more defenses to lean on at trial.