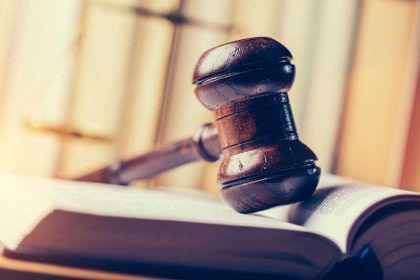 Ohio law requires plaintiffs to present expert testimony linking their alleged asbestos-related injuries to exposure to specific products, the Delaware Supreme Court has ruled.
The July 22 Delaware ruling, came after the Ohio high court in Schwartz v. Honeywell International Inc.  rejected an expert's so-called cumulative exposure theory, which claimed that "each and every" contact a plaintiff had with the toxic fiber had contributed to her mesothelioma.
According to court papers, plaintiffs' attorneys in the Delaware case learned about the Ohio ruling while defending a motion for summary judgment by defendants Ford Motor Co., Goodyear Tire & Rubber Co. and Copes-Vulcan Inc.
Like the plaintiffs in the Ohio case, they planned to argue that every "nonminimal" exposure to asbestos combined to cause the disease, a rare and fatal type of cancer that attacks the lungs.
But instead of asking for more time to change their theory of causation in light of the Schwartz ruling, the plaintiffs said the case meant they did not need an expert report at all. According to the  ruling, as long as there was factual evidence under the Ohio statute showing, the manner, proximity, frequency, and length of exposure to asbestos, summary judgment should be denied.
The Delaware Superior Court disagreed, finding that Ohio law still required evidence of "specific causation" that could be sourced to each of the defendants in the case.
A three-judge panel of the Delaware Supreme Court upheld the decision on appeal.  According to the justices, the Ohio Supreme Court, like many other jurisdictions, had adopted a "substantial factor" test, and nothing in Schwartz did away with the need for plaintiffs to provide medical evidence to support claims that asbestos actually caused a plaintiff's medical condition.
Delaware Supreme Court Justice Collins J. Seitz Jr. wrote for the court. "There are many types of asbestos, many degrees of exposure, and many resulting diseases. Establishing the link between the asbestos exposure attributable to each defendant and the disease afflicting the plaintiff relates to matters beyond the knowledge or experience possessed by laypersons,'"
"Under Ohio law, and the law of other states… expert medical evidence is required to support specific causation," he said.
The ruling provided further evidence that the Ohio Supreme Court's ruling in Schwartz provided a basis for defense attorneys to challenge expert opinions in other products liability cases.  Although the Ohio court did not explicitly define the "substantial factor" test, it did signal a tougher road for plaintiffs in carrying their burden of establishing exposure as the cause of an injury.