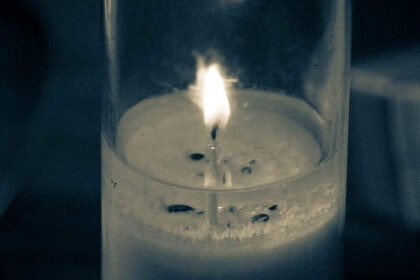 Frankford, DE (January 15, 2023) – Troopers with the Delaware State Police are investigating a fatal accident in Frankford on Saturday, January 14th. The crash occurred at approximately 9:10 p.m. on Roxana Road, just east of McCary Road.
According to a report, a 1997 Chevrolet Silverado was traveling at a high rate of speed when the driver approached a curve in the road. The vehicle failed to navigate the curve and left the road to the right. The Silverado then re-entered the road and skidded sideways before it overturned. It continued on and struck a 2005 Silverado that was parked in a nearby driveway. The 1997 Silverado then hit a garage at the same residence and came to rest.
A 28-year-old male and a 3-year-old female in the Silverado died as a result of their injuries suffered in the crash. The roadway was closed for approximately seven hours while police investigated the crash.
No further information is available at this time.
We would like to offer our thoughts and condolences to the family who lost their loved ones in this tragic car accident in Frankford.
Fatal Car Accident in Frankford 
Delaware can be a dangerous state for motorists. In recent years, the number of serious and fatal crashes has been on the rise. In 2022, 165 people were killed in traffic accidents on our state's roadways. This was the highest reported number since at least 1988. There is no single explanation for the increase in fatal collisions, however, it is important to note that negligent driving most often plays a role in major accidents. Speeding, impairment, and distraction, among other things, often lead to crashes that have catastrophic outcomes.
Following a car accident in Delaware, victims and family members should be aware that they may have certain legal rights. Delaware law provides a path for injured victims or loved ones to bring a claim when they have suffered a loss as a result of an accident. The law in this area is complex, however, and these cases should only be handled by an experienced and skilled Delaware car accident lawyer.
At Murphy & Landon, our team is here for you during your time of need. We have decades of combined experience assisting accident victims across Delaware. Our attorneys can help with the most serious types of crashes and injuries that occur as a result of collisions on our state's roadways. We pride ourselves on helping injured clients obtain the compensation that they need and deserve. Regardless of the complexity of your situation, we are here to help.
Our team stands ready to assist you at any time. Our consultations are always free for all potential and prospective clients. When we meet with you, we will go over all of the aspects of your case and help you to make the best decision for your family and your future. To schedule a time to meet with a car accident attorney in Frankford, please reach out to us by using the link on our website or give us a call any time at (302) 472-8100.
Note: Our law firm utilizes secondary sources to create this post. The facts surrounding this specific accident have not been independently verified. Contact Murphy & Landon if you locate any inaccurate information. We will update the post right away to reflect the most accurate information available.
Disclaimer: None of the information in this post is intended to be legal advice or medical advice. This is not a solicitation for business. If you have been injured in an accident, get medical attention as soon as possible. The photo used in this post was not taken at this accident scene.