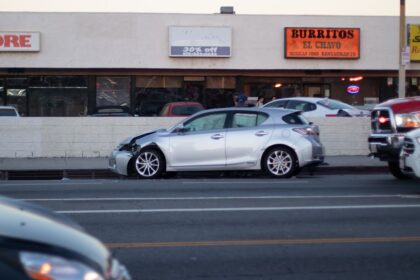 Wilmington, DE (June 23, 2022) — According to authorities, a rollover crash with injuries occurred on Wednesday afternoon, June 22nd in Wilmington. It happened on Ogletown Road at Stafford Way. 
Reports show that the involved vehicles collided in the westbound lanes of the roadway, just after entering the junction at around 2:03 p.m. The impact of the crash caused at least one vehicle to overturn as a result.
Emergency responders were dispatched to the scene where they provided immediate medical care for those involved. At least one person was hurt in the crash.
At the time of reporting, we are unable to identify the victims or the severity of their injuries.
Our thoughts are with those involved and we hope that all parties make a speedy recovery.
Auto Accidents in Delaware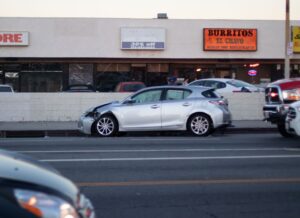 If you have been injured or have suffered significant vehicle damage in a traffic accident in Delaware, it is wise to consider your options for legal compensation. The at-fault driver in the situation could be found financially obligated to recuperate your losses.
Delaware's statute of limitations gives a victim two years to file a claim in Delaware's civil court system before it can no longer be legally pursued. Delaware also has a "modified comparative negligence" which means that a claimant can only be financially compensated if their level of culpability in the accident is less than that of the other party or parties involved.
A two-year deadline also applies if you had your vehicle or other personal property damaged as a result of the car accident, except that the time limit is set by Delaware Code Title 10, Section 8107. That same statute also governs any wrongful death claim that might be filed by a family member or a representative of the estate of anyone who was killed as a result of a car accident. Keep in mind that for these wrongful death claims, the two-year "clock" starts running on the day of the accident victim's death, which could be later than the date of the accident itself.
It is important to keep in mind that this two-year rule starts on the day of the accident, however in the case of a wrongful death claim, the "clock" starts on the day the accident victim died. This distinction is important to understand because the victim's death could potentially occur well after the accident itself.
Finally, from a strategic standpoint, it's always a good idea to leave yourself plenty of time to file a lawsuit, even if you think your case will be resolved through a car insurance settlement. Keeping all your options on the table will give you more leverage during settlement talks. So if the statute of the limitations filing deadline is close, it may be time to talk with an experienced Delaware car accident attorney.
It is always a good idea after any kind of accident, to file a claim. Even if you believe that your case will be resolved in a car insurance settlement, it is still wise to leave all of your possible options open. Filing a claim can give you leverage during settlement talks, and if you file it as soon as possible, you do not have to worry about missing the statute of limitations deadline.
Our experienced team at Murphy & Landon realizes how difficult it can be to think of the future and make personal decisions after a car crash. Allow us to put our extensive experience with automobile accidents to good use in your legal battle. We don't mind competing with other insurance companies and can be tough negotiators. We'll do everything we can to get you the best settlement possible.
Our experts will review all aspects of your case during your call and help you get compensation for your injuries. If you're interested in finding out what legal options you may have, please contact our team through our website or call (302) 472-8100.
Note: Our law firm utilizes secondary sources to create this post. The facts surrounding this specific accident have not been independently verified. Contact Murphy & Landon if you locate any inaccurate information. We will update the post right away to reflect the most accurate information available.
Disclaimer: None of the information in this post is intended to be legal advice or medical advice. This is not a solicitation for business. If you have been injured in an accident, get medical attention as soon as possible. The photo used in this post was not taken at this accident scene.