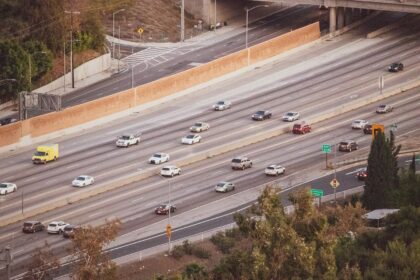 St. Georges, DE (June 18, 2022) – On Saturday, June 18th, police in St. Georges responded to a significant multi-vehicle collision. The wreck reportedly happened at 11:30 p.m. on U.S. Highway 13 near the Mid County Drive exit.
According to a report from the scene, two automobiles collided in the northbound lanes, and both sustained significant damage. When paramedics arrived at the site, they treated the injured individuals, however, the degree of their injuries was not disclosed.
In addition, no information on the collision's cause is known. Two lanes of traffic were completely closed, and other motorists were urged to avoid the area or, if feasible, find an alternate route. The victims' names have also not been disclosed.
Per authorities, it is now uncertain if citations or charges will be issued, but the crash is still being examined. As of Saturday night, no additional information was provided.
We would like to convey our thoughts and best wishes to the victims of this vehicle wreck in St. Georges. We wish those who were hurt a full and swift recovery.
Delaware Multi-Vehicle Wrecks & Injuries
The multi-lane highways and major thoroughfares that traverse Delaware might be hazardous for motorists. In 2020, according to a study provided by the Delaware Department of Transportation, there were around 30,000 traffic accidents in the state.
Several of these crashes resulted in injuries, with some victims ultimately succumbing to their injuries. In actuality, much more than 7,050 motorists were injured in the same year, with a significant number of them suffering catastrophic injuries such as traumatic brain injuries, whiplash, and more. The majority of vehicle accidents in Delaware are caused by reckless drivers. Despite the fact that each accident has its own unique cause and must be researched thoroughly, there are a few common causes.
Some of the reasons behind these accidents include speeding, irresponsible driving, driving under the influence of alcohol, and inattentive driving. Furthermore, motorists who deliberately disobey traffic laws are more likely to cause a serious collision in which innocent persons are injured. You're probably irritated and bewildered if you or a loved one has been in a vehicle accident. It is understandable that you feel stressed as you seek to move on to the next stage of your life.
After suffering a major injury in a preventable car accident, you may find that your activities are limited and that you are unable to perform things that you could previously do.
For these and other reasons, it is critical that you contact a skilled and sympathetic attorney who can review your case and help you in collecting the compensation you deserve.
Murphy & Landon knows how you feel after a car accident. Our Delaware car accident lawyers have decades of experience that they can put to work for you. We have no qualms about going up against insurance companies and aggressive adjusters, and we will go to any extent to win. Every step of the way, we will fight for you.
Furthermore, throughout our conversation, our experts will go over every detail of your case with you and collaborate with you to design a winning strategy. To schedule a free consultation with one of our St. Georges automobile accident attorneys, please use the link on our website or call (302) 472-8100.
Note: Our law firm utilizes secondary sources to create this post. The facts surrounding this specific accident have not been independently verified. Contact Murphy & Landon if you locate any information that is inaccurate or incorrect. We will update the post right away to reflect the most accurate information available.
Disclaimer: None of the information in this post is intended to be legal advice or medical advice. This is not a solicitation for business. If you have been injured in an accident, get medical attention as soon as possible. The photo used in this post was not taken at this accident scene.