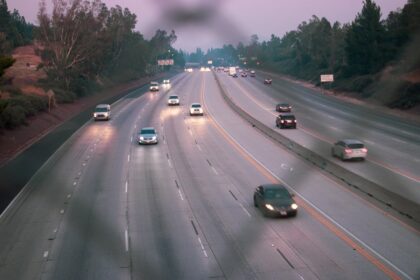 Newark, DE (April 23, 2022) – A car and a CSX train collided in Newark on Saturday, April 23rd. The accident happened around 2:15 a.m. on West Main Street near Deer Park Tavern.
According to Joseph Conover with the Newark Police Department, a car was traveling the wrong way on a one-way road. The vehicle made a right turn onto a set of train tracks and got stuck. A CSX train collided with two of the occupants of the vehicle while the train was resting on the tracks. Both victims were identified as 20-year-old men. The men suffered serious injuries, including possible head trauma and were both taken to a local hospital for treatment. The victims have not been identified at this time.
An investigation into the crash is underway at this time. There is no additional information available.
We would like to extend our most sincere thoughts and well-wishes are with the victims. We hope for a complete and speedy recovery.
Delaware Injury Accidents 
According to the most recent statistics, an injury crash in Delaware is reported approximately once every 22 minutes. Last year, there were over 29,000 total reported accidents. From these crashes, nearly 7,300 people suffered injuries. The injuries from a Delaware car accident can be serious and typically include broken bones, soft tissue injuries, head and neck trauma, scars and disfigurement. Crash victims often find themselves unable to work and enjoy the activities that once enjoyed prior to the crash.
If you have been affected by an injury accident in Delaware, you should know your legal rights. If the other driver was at least partly at fault for the collision, you could be entitled to compensation. Delaware injury law provides victims with the right to recover for their pain and suffering, medical bills, lost wages and possibly more. Only a skilled and experienced personal injury lawyer can evaluate your situation and explain your rights.
Personal Injury Lawyer in Newark
An injury accident in Newark can be a stressful and anxious experience for accident victims and their families. During this time, your focus is properly on your healing and recovery. Here at Murphy & Landon, we help to take some of the burdens off of you. Our trusted personal injury lawyers in Newark will make sure that you are protected every step of the way. When you have been injured due to someone else's carelessness, we will handle your case as if it were our own and we will ensure that you get the compensation that you deserve.
We are standing by to take your call at any time. Our firm provides free consultations for all potential clients.  When we meet with you, we will discuss the specific facts of your case and explain all of your legal options in detail. You will leave the meeting with us knowing what needs to be done in order to be successful in your case. To speak with a skilled Newark personal injury attorney, please reach out to us at the link on our website or give us a call any time at (302) 472-8100.
Note: Our law firm utilizes secondary sources to create this post. The facts surrounding this specific accident have not been independently verified. Contact Murphy & Landon if you locate any information that is inaccurate or incorrect. We will update the post right away to reflect the most accurate information available.
Disclaimer: None of the information in this post is intended to be legal advice or medical advice. This is not a solicitation for business. If you have been injured in an accident, get medical attention as soon as possible. The photo used in this post was not taken at this accident scene.