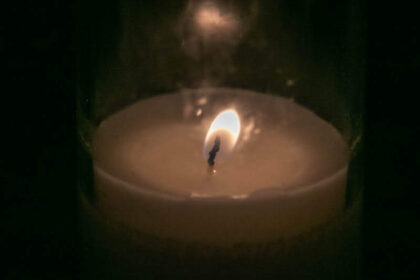 New Castle, DE (April 21, 2022) – Police and rescue officials responded to the scene of an injury accident in New Castle on Thursday, April 21st. The accident took place on Route 13 northbound near the intersection with Hamburg Road.
When police arrived they found two vehicles on opposite sides of the intersection. Paramedics also arrived at the scene and transported at least one person to a nearby hospital for treatment of undisclosed injuries. There is no information on the cause of the collision and the identities of those involved were not released.
Due to the traffic volume in the area following the crash, motorists were advised to avoid the scene and to find alternate routes of travel if possible. There is no word whether any charges are expected to be filed in connection with the accident.
An investigation is underway. There is no further information available.
We wish to extend our thoughts and well-wishes to the victims of this car accident in New Castle. We hope for a complete and speedy recovery.
Car Accidents in Delaware
No one ever gets into a vehicle expecting to be involved in an accident, especially an injury accident. However, statistics show us that even the average driver is at great risk of being hurt in a car accident. According to a report, car accidents in Delaware take place about once every 20 minutes. This means that drivers should drive carefully and defensively at all times in order to reduce the possibility of being involved in an injury crash.
While certain precautions can be taken, sometimes they are simply not enough. Due to the presence of negligent drivers on our state's roadways, some accidents are simply unavoidable. These are the types of crashes that happen instantly and leave you no time to react in order to avoid the crash or take the necessary evasive maneuvers. If you or a loved one have been hurt in a Delaware car accident, you should have a full understanding of your legal rights. In most cases, this means meeting with a local attorney who can go over the specific circumstances of your case and properly advise you on how to move forward.
New Castle Car Accident Attorneys
Here at Murphy & Landon, our experienced team of New Castle car accident lawyers is here for you at any time. We know the stress and anxiety that you are experiencing during this time. We will fight for your legal rights every step of the way. Our firm routinely deals with insurance adjusters. We understand what the insurance company is looking for and we will present your case in a compelling fashion so that you receive the maximum compensation that you deserve.
Our firm stands ready to help at any time. Our consultations are always free for all potential and prospective clients. At this time, we will go over all the details of your legal claim and help to put your mind at ease so that you can focus on your healing and recovery. Let us help you as you move forward following a serious accident. To speak with a skilled New Castle car accident attorney, please contact us at the link on our website or give us a call at (302) 472-8100.
Note: Our law firm utilizes secondary sources to create this post. The facts surrounding this specific accident have not been independently verified. Contact Murphy & Landon if you locate any information that is inaccurate or incorrect. We will update the post right away to reflect the most accurate information available.
Disclaimer: None of the information in this post is intended to be legal advice or medical advice. This is not a solicitation for business. If you have been injured in an accident, get medical attention as soon as possible. The photo used in this post was not taken at this accident scene.